New Zealand's Detail
The New Zealand cricket team, also known as the Black Caps, played its first Test in 1929-30 against England. However, it was only in the 1955-56 season that the team won its first Test against the West Indies at Eden Park in Auckland. Pakistan was its first ODI opponent in a match played at Christchurch in the 1972-73 season. The Kiwis, as the team members are also referred to, have produced some top-class international cricketers. Foremost among them is Sir Richard Hadlee, one of New Zealand's and the world's best all-rounders. He took the then world record for most Test wickets (374) against India at Bangalore in 1988. He lost the record to Kapil Dev eventually and of course, other bowlers who have surpassed them by now. Hadlee was the first bowler to reach 400 Test wickets again versus India at Christchurch in 1990. Martin Crowe, John Reid, Chris Cairns, Adam Parore, Craig McMillan, John Wright, Ken Rutherford and a host of others have notably served New Zealand cricket over the years.

Stephen Fleming is one name that stands out when it comes to the most successful captains of New Zealand. He has led the team to 28 Test victories, more than twice as many as any other captain. Replacing him was Daniel Vettori, whose name has been synonymous with New Zealand Cricket for a long time. The team has been quite unlucky with regard to its World Cup campaigns. They have made it to the semi-finals six times in World Cups but have failed to qualify further each time.

Test
Team
Played
Won
Lost
Tie
NR
South Africa
45
4
25
0
16
West Indies
47
15
13
0
19
ODI
Team
Played
Won
Lost
Tie
NR
South Africa
70
24
41
0
5
United Arab Emirates
1
1
0
0
0
T20
Team
Played
Won
Lost
Tie
NR
Top News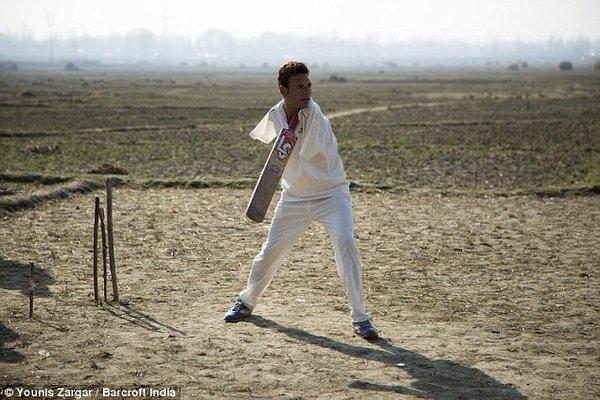 Inspirational: He lost both arms at 8 but now captain's a cricket team
Meet Amir Hussain Lone, who not only plays the game but is captain of the Jammu and Kashmir Para-cricket team.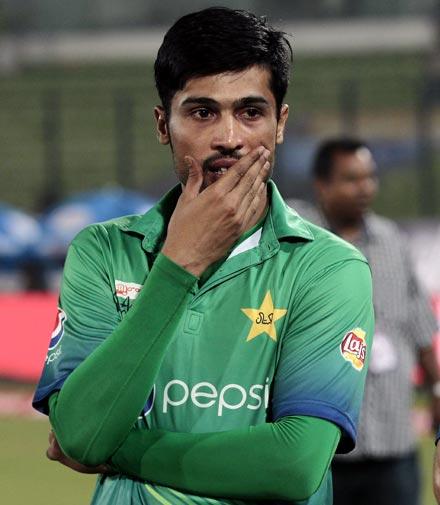 How ICC used Amir to educate players on perils of 'fixing'
The International Cricket Council's Anti-Corruption Unit on Monday said tainted Pakistan pacer Mohammad Amir's video in which he admitted his guilt and also described the after-effect of his wrongdoing is being used to educate cricketers about the consequences of indulging in corrupt practices like spot-fixing and match-fixing.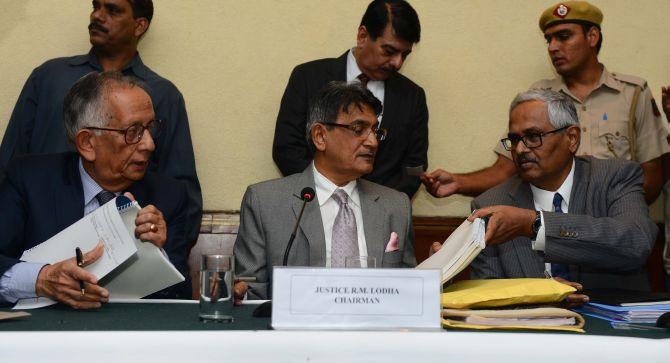 How legalising betting in India could prevent fixing in cricket
'Where betting is legalised it is heavily regulated and they work in close conjunction with us, so it does assist us'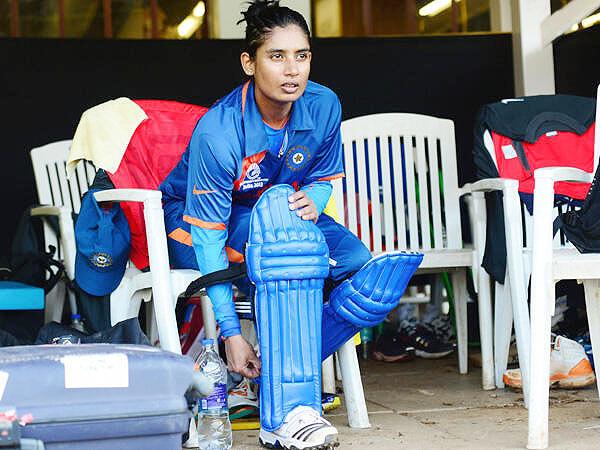 India captain Mithali Raj's suggestion to popularise women's cricket...
The ever-improving Indian women cricketers could get a chance to become household names, just like tennis star Sania Mirza and shuttle queen Saina Nehwal, by televising their matches, feels national team captain Mithali Raj.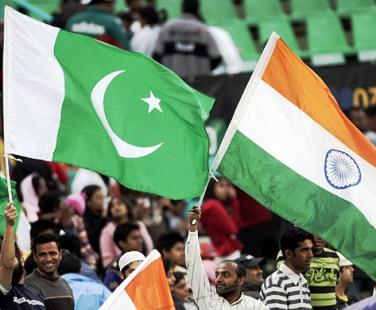 PCB stops women's team from travelling to India for WT20
PCB stops women's team from travelling to India for WT20 The Pakistan Cricket Board (PCB) has stopped its national women's team from going to India until it gets written security assurances and guarantees for the World T20 in India.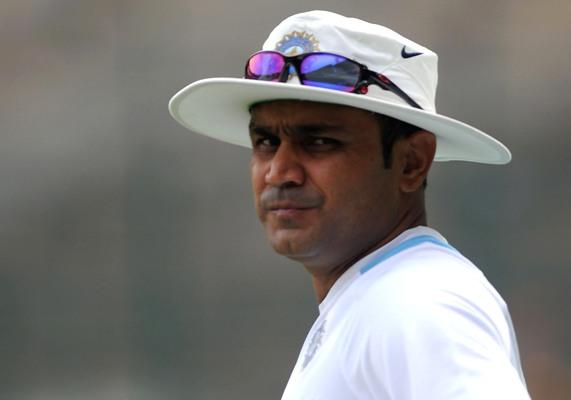 Sehwag's WT20 semifinalists: India, SA, West Indies, NZ
Swashbuckling former India opener Virender Sehwag has picked India, New Zealand, South Africa and West Indies as the teams which will make the semifinals of the World T20 starting in India on March 8.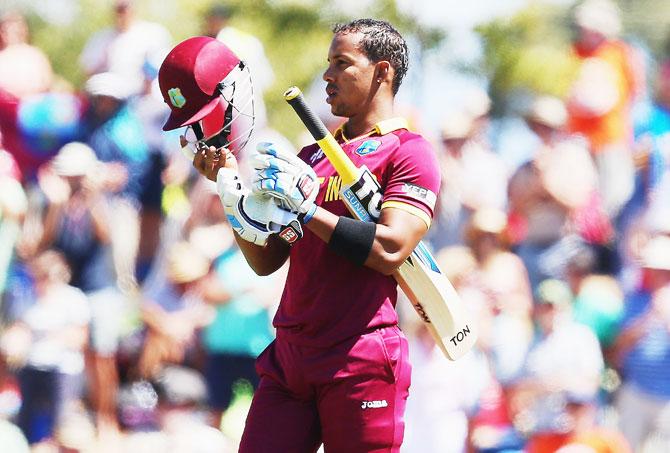 Simmons ruled out of World T20 owing to back injury
West Indies have dropped batsman Lendl Simmons from their Twenty20 World Cup squad owing to a back injury, the West Indies Cricket Board (WICB) said on Saturday.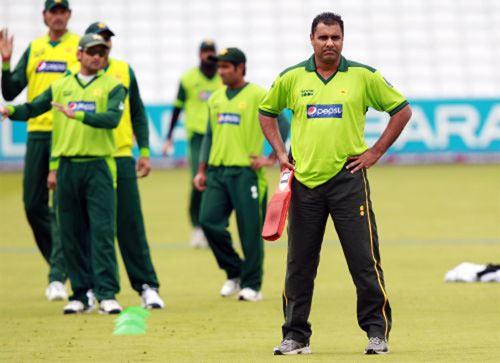 Akram slams PCB for probing Pakistan's Asia Cup debacle
Former Pakistan captain and fast bowling great, Wasim Akram slammed the formation of an inquiry committee by the cricket board to probe into the team's poor show in the Asia Cup in Bangladesh.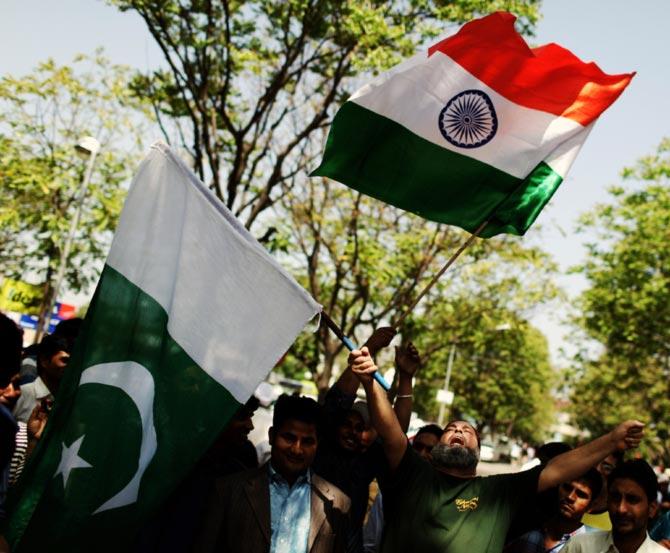 Pak security team to visit India on Monday before World T20
A three-member team constituted by the Pakistan government will depart for India on Monday to assess the security arrangements for the national team for the World T20 cricket tournament beginning next week.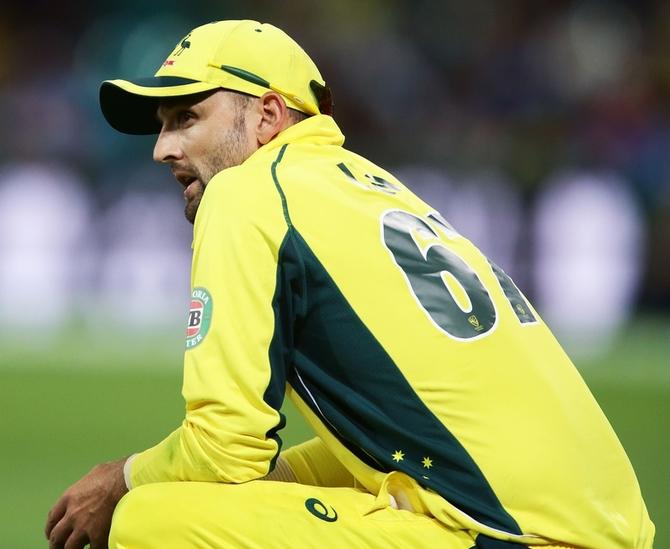 Jonty hits out at Australia for omitting Nathan Lyon
Jonty Rhodes believes Australia's omission of spinner Nathan Lyon will hurt them in the World T20.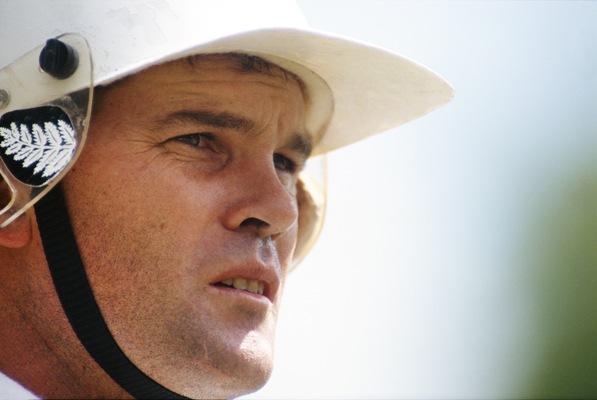 Goodbye, Genius
In Martin Crowe's death, cricket has lost one of its most iconic figures in recent memory, says Shakya Mitra.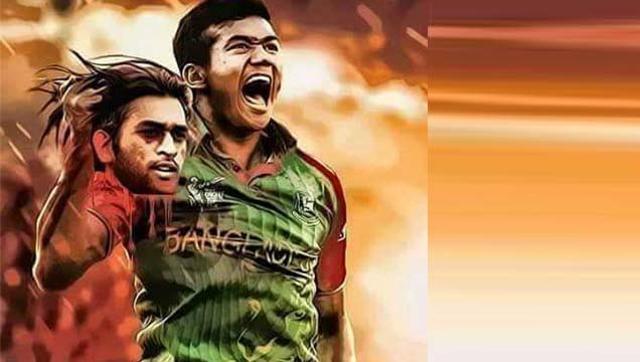 Row over image of Taskin carrying Dhoni's severed head
A photograph posted by a Bangladeshi fan has gone viral and attracted massive outrage from Indian fans ahead of the Asia Cup final between India and Bangladesh on Sunday.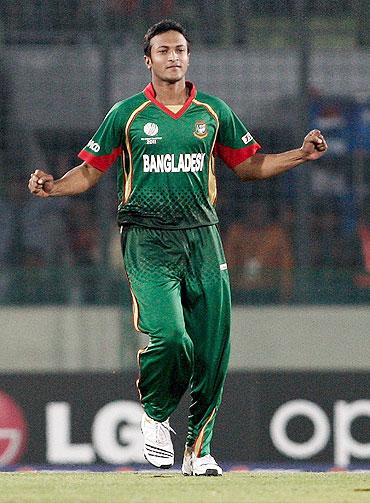 Shakib suffers injury but 'will play' in the final
There was some bad news in the Bangladesh camp ahead of their big Asia Cup Twenty20 final against India with vice-captain and top all-rounder Shakib Al Hasan sustaining a "left hip-flex injury" in a training session.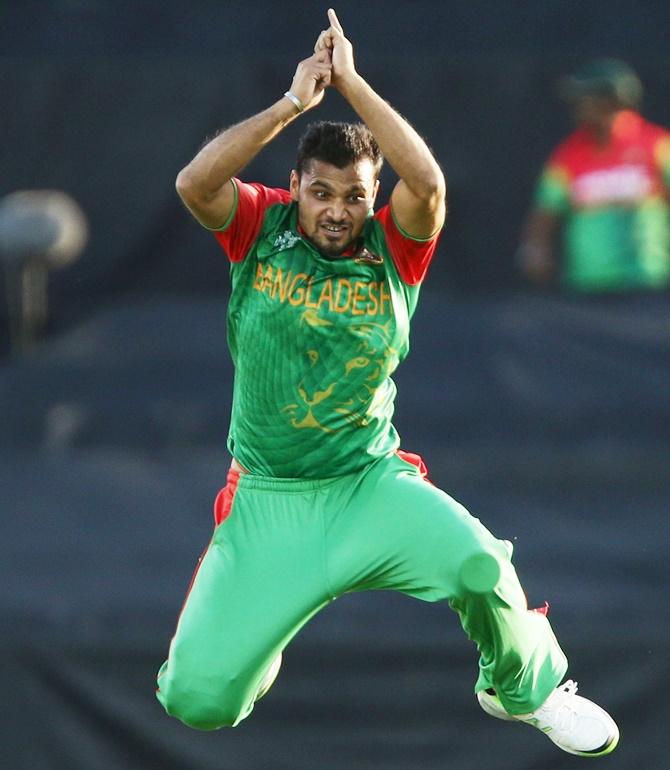 Mind games begin: Mashrafe calls India favourites
Mind games have begun ahead of the Asia Cup final played between host Bangladesh and India at Mirpur on Sunday.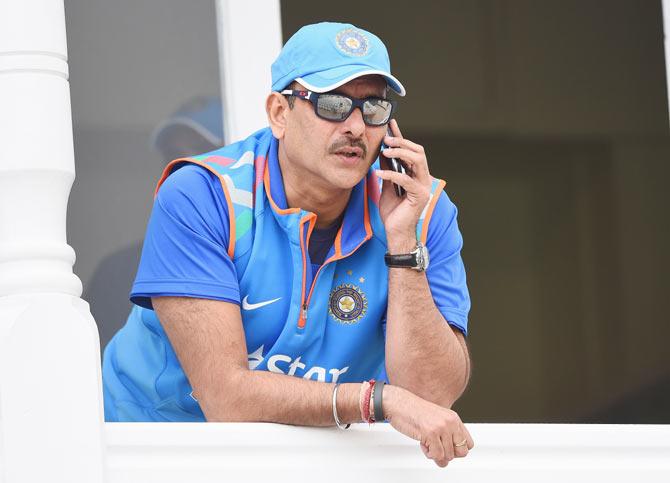 Shastri has only one piece of advice for Team India...
The excitement of being in the Asia Cup final might be palpable in the Bangladesh camp but for India, Sunday's summit clash would be just another game in the tournament, says Team Director Ravi Shastri.