India's Detail
The Indian Cricket Team is governed by the Board of Control for Cricket in India (BCCI), the governing body of cricket in the country. The first recorded match in India was in 1721 when a group of sailors gathered to play in Western India. However, it was only on 25th June 1932 at the famous Lord's cricket ground in England that a national team played an official Test match. Only the sixth team to play Test cricket, India is known to be traditionally strong on its home soil while not really making an impact on away tours. In the first 50 years of their playing history, India won only 35 of the 196 matches played. But it's heartening to note much has changed over the past few years.

With the emergence of cricketers like Sunil Gavaskar and Kapil Dev, Indian cricket went from strength to strength. The 1983 ICC Cricket World Cup was definitely a high point not just in cricket, but in Indian sporting history as well. The current team comprises of some of the world's finest cricketers to have ever played the game. The likes of Sachin Tendulkar, Rahul Dravid, Anil Kumble and Sourav Ganguly have brought much glory for the country with their stellar contributions.

With the advent of the Twenty20 cricket, a new breed of cricketers also took centre-stage in the form of Mahendra Singh Dhoni, Yuvraj Singh, Zaheer Khan, Harbhajan Singh, etc. Winning the inaugural ICC World Twenty20 in 2007 was a special moment in India's cricketing annals. But the biggest moment of glory came on 2nd April 2011 when India beat Sri Lanka in the finals of the 2011 ICC Cricket World Cup at the Wankhede Stadium in Mumbai and went on to become world champions. Under Dhoni's captaincy, an Indian team made history after 28 long years and gave its multitude of fans much to cheer about.

Test
Team
Played
Won
Lost
Tie
NR
New Zealand
57
21
10
0
26
South Africa
33
10
13
0
10
West Indies
94
18
30
0
46
ODI
Team
Played
Won
Lost
Tie
NR
New Zealand
101
51
44
1
5
South Africa
77
29
45
0
3
United Arab Emirates
3
3
0
0
0
West Indies
121
56
61
1
3
T20
Team
Played
Won
Lost
Tie
NR
United Arab Emirates
1
1
0
0
0
Top News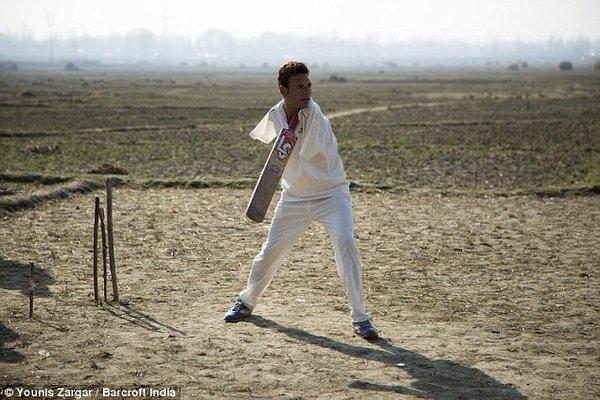 Inspirational: He lost both arms at 8 but now captain's a cricket team
Meet Amir Hussain Lone, who not only plays the game but is captain of the Jammu and Kashmir Para-cricket team.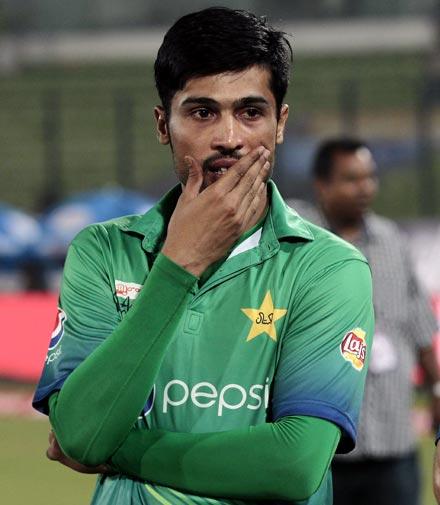 How ICC used Amir to educate players on perils of 'fixing'
The International Cricket Council's Anti-Corruption Unit on Monday said tainted Pakistan pacer Mohammad Amir's video in which he admitted his guilt and also described the after-effect of his wrongdoing is being used to educate cricketers about the consequences of indulging in corrupt practices like spot-fixing and match-fixing.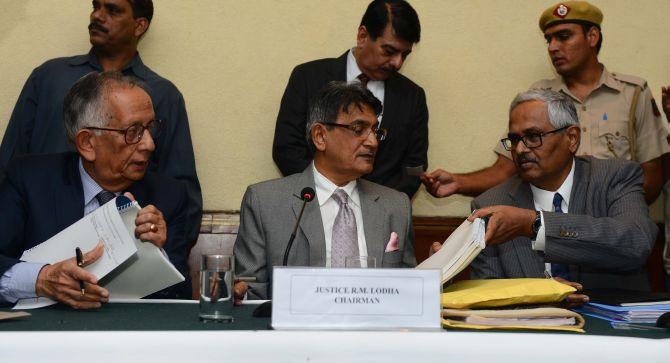 How legalising betting in India could prevent fixing in cricket
'Where betting is legalised it is heavily regulated and they work in close conjunction with us, so it does assist us'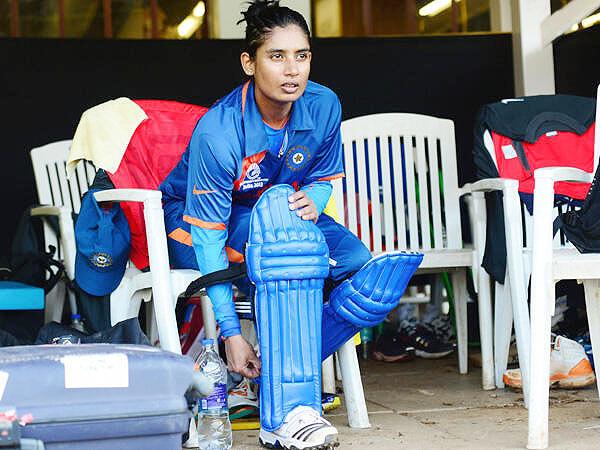 India captain Mithali Raj's suggestion to popularise women's cricket...
The ever-improving Indian women cricketers could get a chance to become household names, just like tennis star Sania Mirza and shuttle queen Saina Nehwal, by televising their matches, feels national team captain Mithali Raj.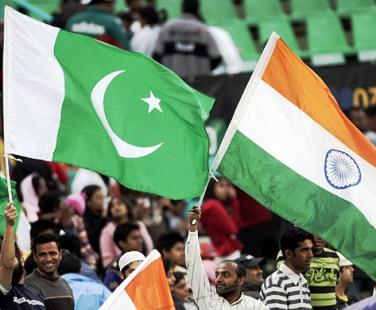 PCB stops women's team from travelling to India for WT20
PCB stops women's team from travelling to India for WT20 The Pakistan Cricket Board (PCB) has stopped its national women's team from going to India until it gets written security assurances and guarantees for the World T20 in India.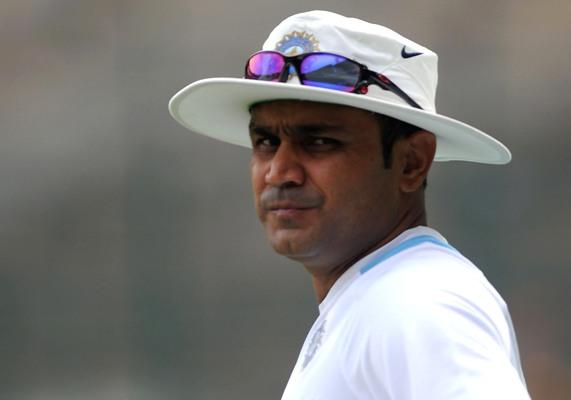 Sehwag's WT20 semifinalists: India, SA, West Indies, NZ
Swashbuckling former India opener Virender Sehwag has picked India, New Zealand, South Africa and West Indies as the teams which will make the semifinals of the World T20 starting in India on March 8.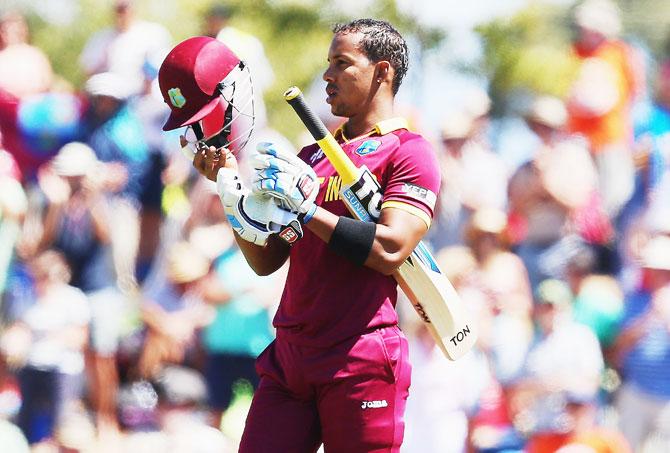 Simmons ruled out of World T20 owing to back injury
West Indies have dropped batsman Lendl Simmons from their Twenty20 World Cup squad owing to a back injury, the West Indies Cricket Board (WICB) said on Saturday.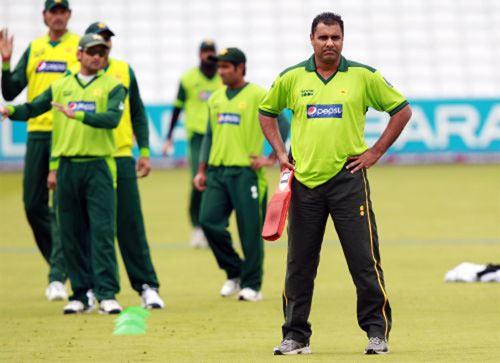 Akram slams PCB for probing Pakistan's Asia Cup debacle
Former Pakistan captain and fast bowling great, Wasim Akram slammed the formation of an inquiry committee by the cricket board to probe into the team's poor show in the Asia Cup in Bangladesh.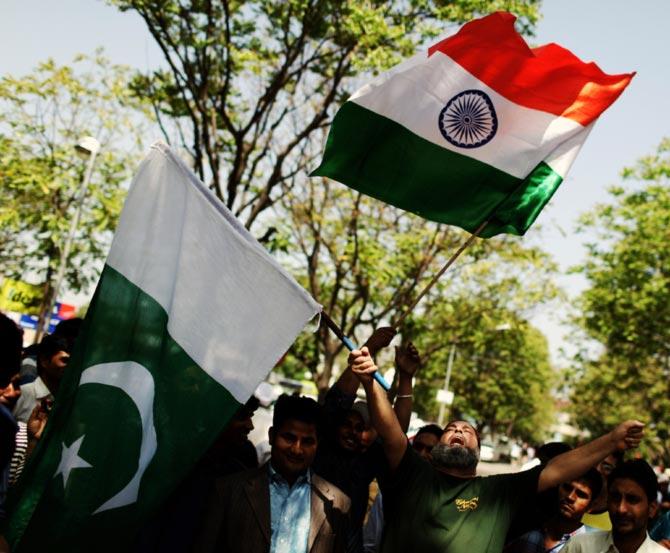 Pak security team to visit India on Monday before World T20
A three-member team constituted by the Pakistan government will depart for India on Monday to assess the security arrangements for the national team for the World T20 cricket tournament beginning next week.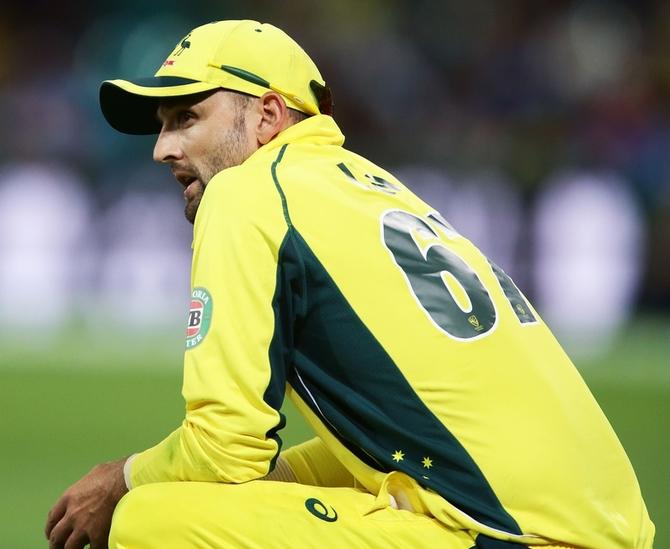 Jonty hits out at Australia for omitting Nathan Lyon
Jonty Rhodes believes Australia's omission of spinner Nathan Lyon will hurt them in the World T20.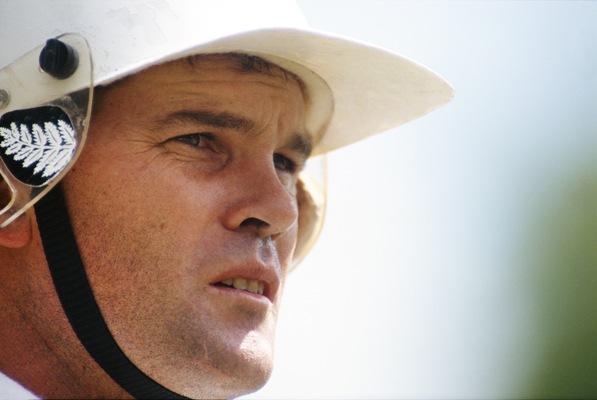 Goodbye, Genius
In Martin Crowe's death, cricket has lost one of its most iconic figures in recent memory, says Shakya Mitra.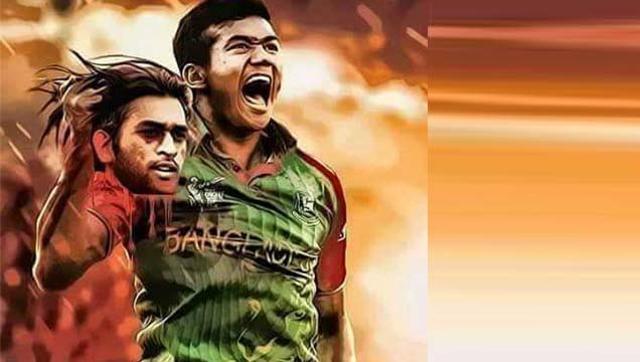 Row over image of Taskin carrying Dhoni's severed head
A photograph posted by a Bangladeshi fan has gone viral and attracted massive outrage from Indian fans ahead of the Asia Cup final between India and Bangladesh on Sunday.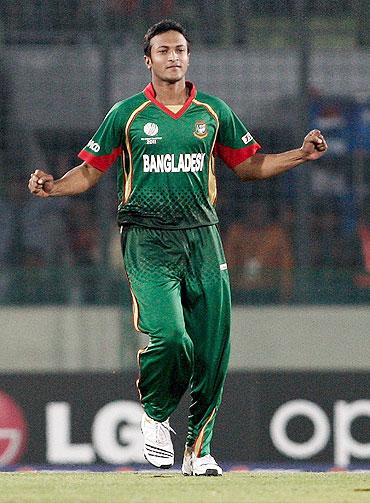 Shakib suffers injury but 'will play' in the final
There was some bad news in the Bangladesh camp ahead of their big Asia Cup Twenty20 final against India with vice-captain and top all-rounder Shakib Al Hasan sustaining a "left hip-flex injury" in a training session.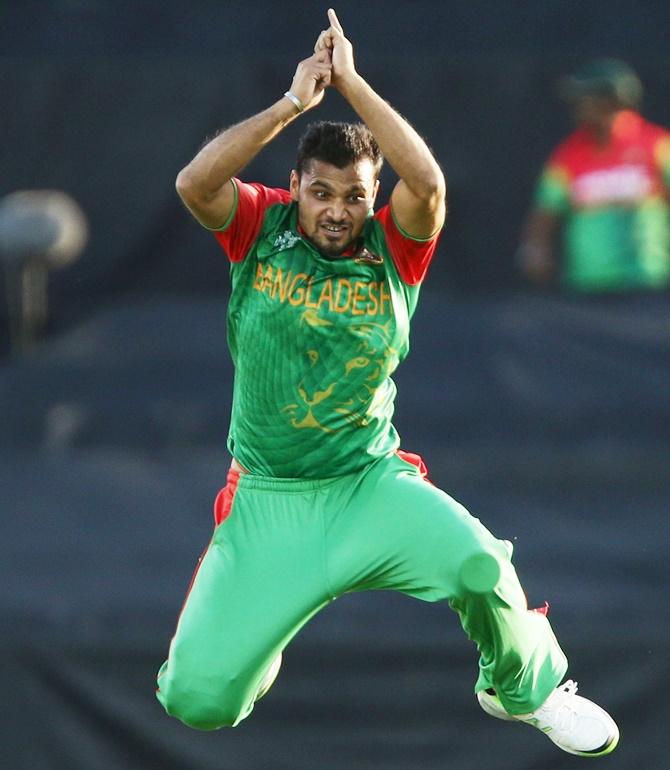 Mind games begin: Mashrafe calls India favourites
Mind games have begun ahead of the Asia Cup final played between host Bangladesh and India at Mirpur on Sunday.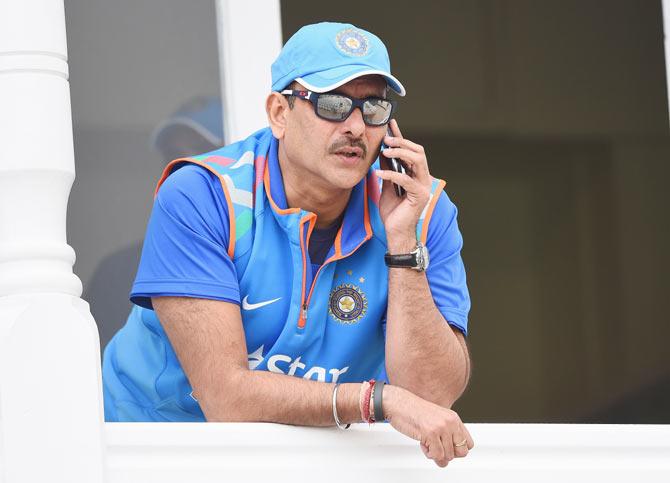 Shastri has only one piece of advice for Team India...
The excitement of being in the Asia Cup final might be palpable in the Bangladesh camp but for India, Sunday's summit clash would be just another game in the tournament, says Team Director Ravi Shastri.