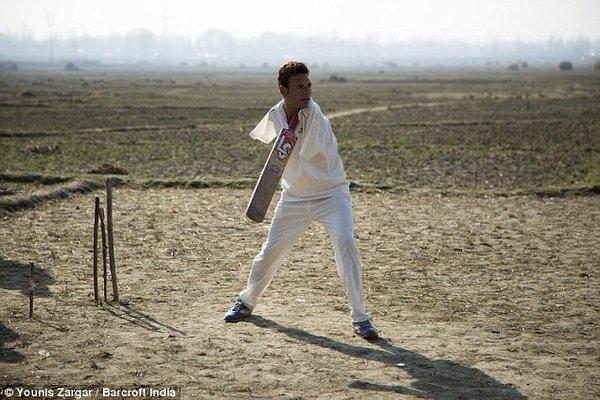 Inspirational: He lost both arms at 8 but now captain's a cricket team
Meet Amir Hussain Lone, who not only plays the game but is captain of the Jammu and Kashmir Para-cricket team.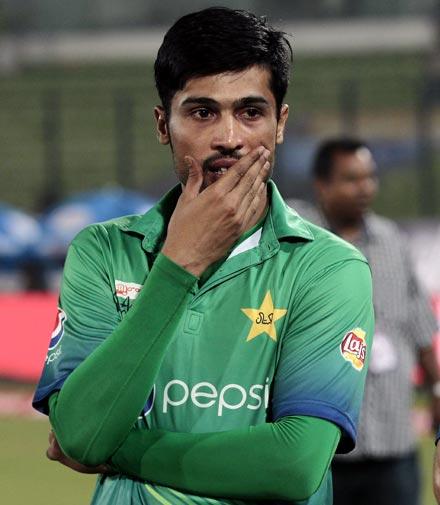 How ICC used Amir to educate players on perils of 'fixing'
The International Cricket Council's Anti-Corruption Unit on Monday said tainted Pakistan pacer Mohammad Amir's video in which he admitted his guilt and also described the after-effect of his wrongdoing is being...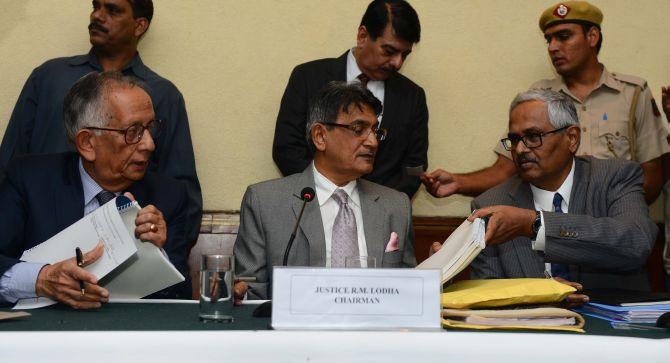 How legalising betting in India could prevent fixing in cricket
'Where betting is legalised it is heavily regulated and they work in close conjunction with us, so it does assist us'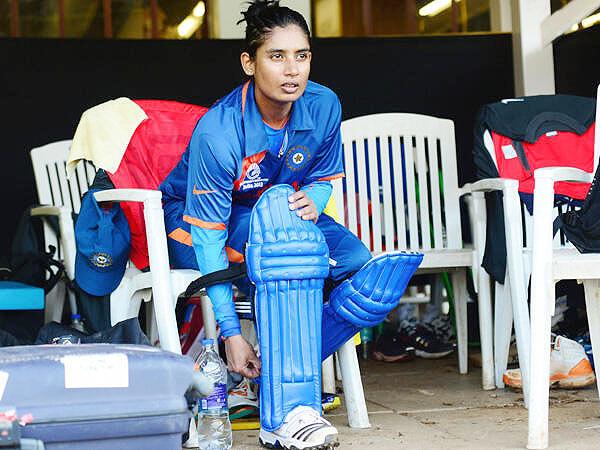 India captain Mithali Raj's suggestion to popularise women's cricket...
The ever-improving Indian women cricketers could get a chance to become household names, just like tennis star Sania Mirza and shuttle queen Saina Nehwal, by televising their matches, feels national team captai...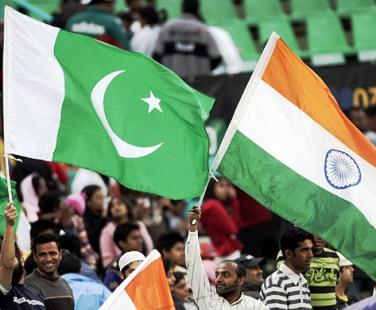 PCB stops women's team from travelling to India for WT20
PCB stops women's team from travelling to India for WT20 The Pakistan Cricket Board (PCB) has stopped its national women's team from going to India until it gets written security assurances and guarantees for t...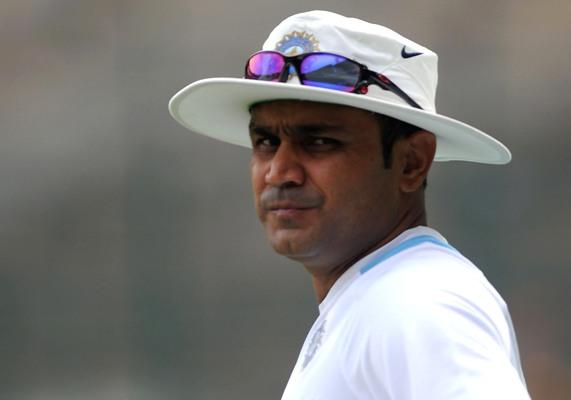 Sehwag's WT20 semifinalists: India, SA, West Indies, NZ
Swashbuckling former India opener Virender Sehwag has picked India, New Zealand, South Africa and West Indies as the teams which will make the semifinals of the World T20 starting in India on March 8.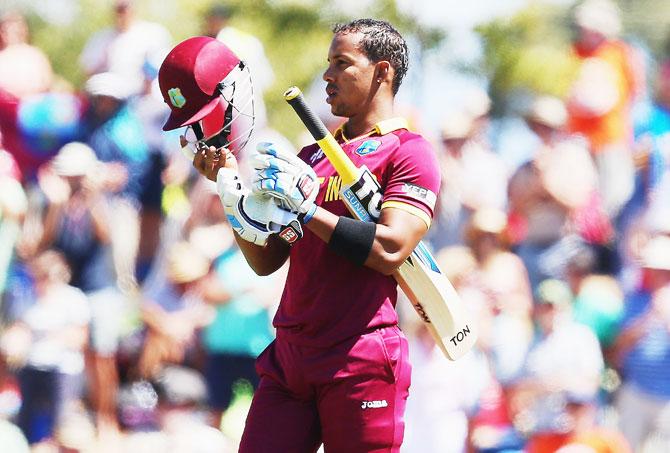 Simmons ruled out of World T20 owing to back injury
West Indies have dropped batsman Lendl Simmons from their Twenty20 World Cup squad owing to a back injury, the West Indies Cricket Board (WICB) said on Saturday.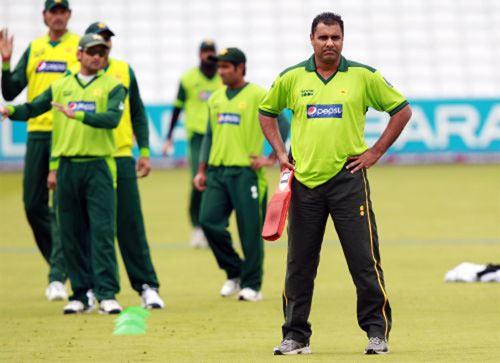 Akram slams PCB for probing Pakistan's Asia Cup debacle
Former Pakistan captain and fast bowling great, Wasim Akram slammed the formation of an inquiry committee by the cricket board to probe into the team's poor show in the Asia Cup in Bangladesh.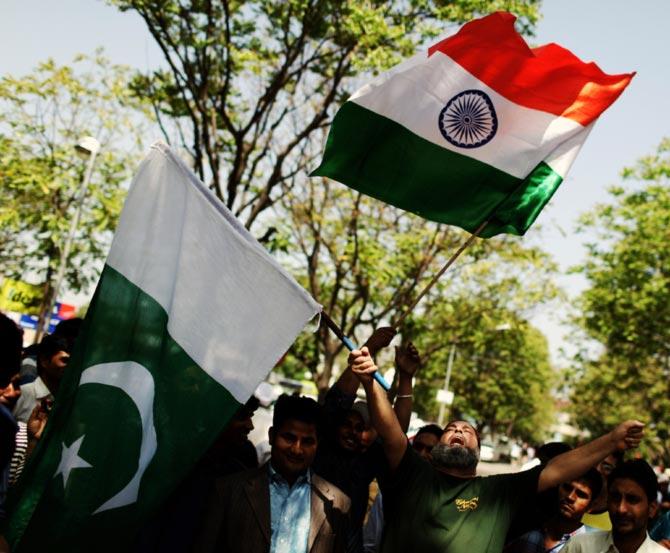 Pak security team to visit India on Monday before World T20
A three-member team constituted by the Pakistan government will depart for India on Monday to assess the security arrangements for the national team for the World T20 cricket tournament beginning next week.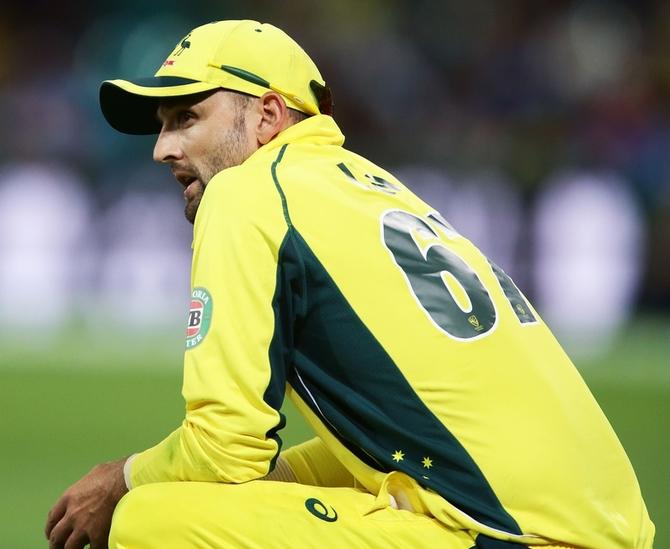 Jonty hits out at Australia for omitting Nathan Lyon
Jonty Rhodes believes Australia's omission of spinner Nathan Lyon will hurt them in the World T20.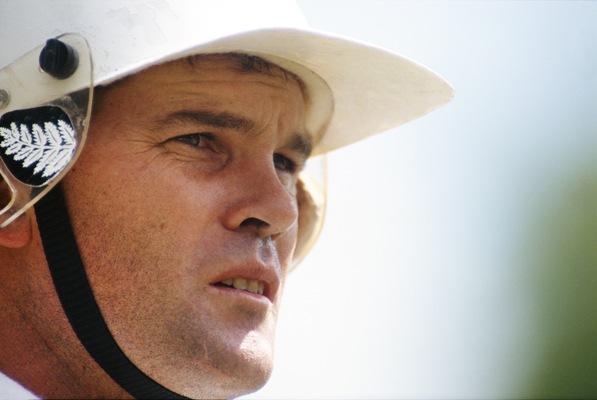 Goodbye, Genius
In Martin Crowe's death, cricket has lost one of its most iconic figures in recent memory, says Shakya Mitra.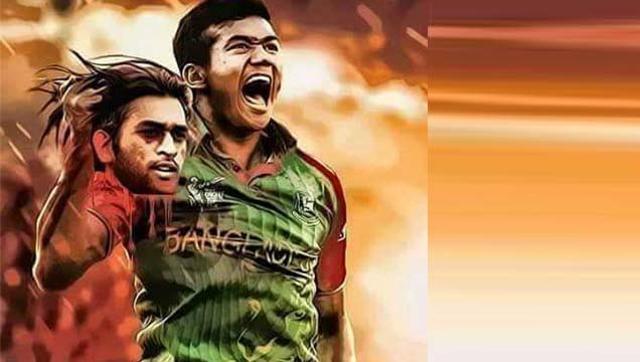 Row over image of Taskin carrying Dhoni's severed head
A photograph posted by a Bangladeshi fan has gone viral and attracted massive outrage from Indian fans ahead of the Asia Cup final between India and Bangladesh on Sunday.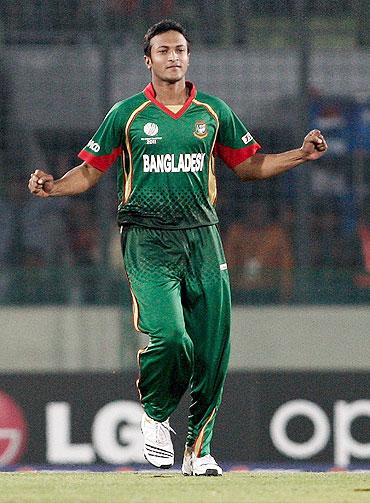 Shakib suffers injury but 'will play' in the final
There was some bad news in the Bangladesh camp ahead of their big Asia Cup Twenty20 final against India with vice-captain and top all-rounder Shakib Al Hasan sustaining a "left hip-flex injury" in a training se...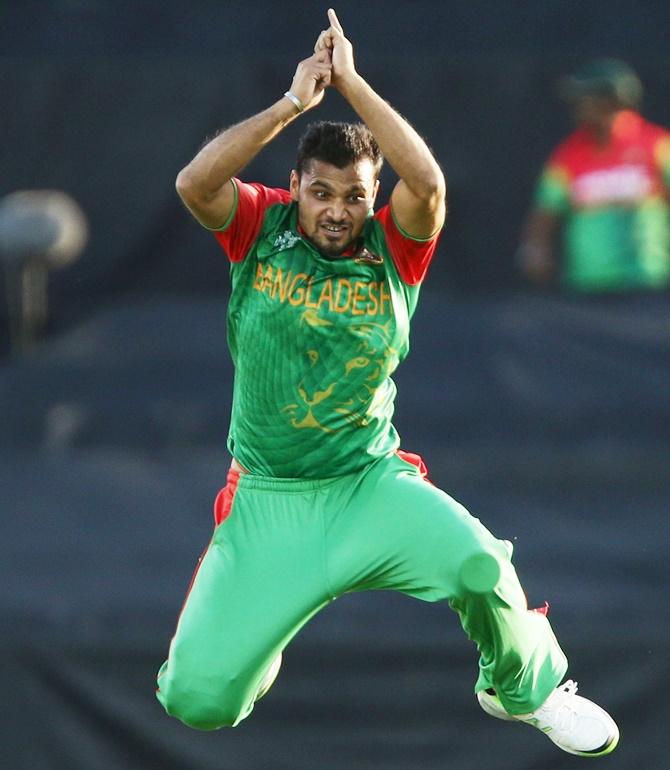 Mind games begin: Mashrafe calls India favourites
Mind games have begun ahead of the Asia Cup final played between host Bangladesh and India at Mirpur on Sunday.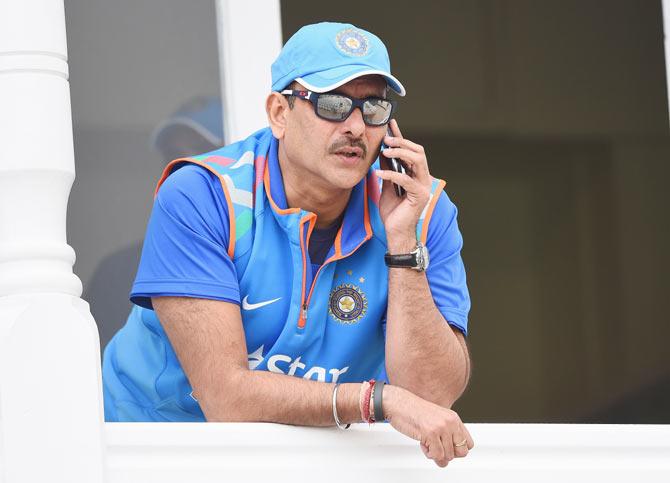 Shastri has only one piece of advice for Team India...
The excitement of being in the Asia Cup final might be palpable in the Bangladesh camp but for India, Sunday's summit clash would be just another game in the tournament, says Team Director Ravi Shastri.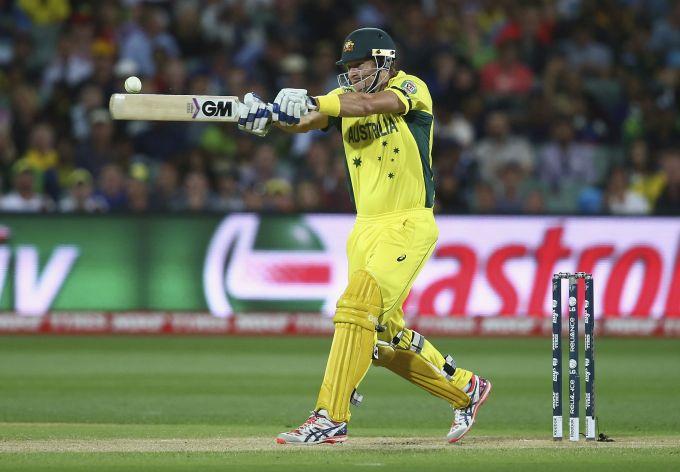 Watson to return amidst selection conundrum
National selector Mark Waugh has confirmed Shane Watson will play the final two T20 internationals against South Africa after missing the game one defeat in Durban.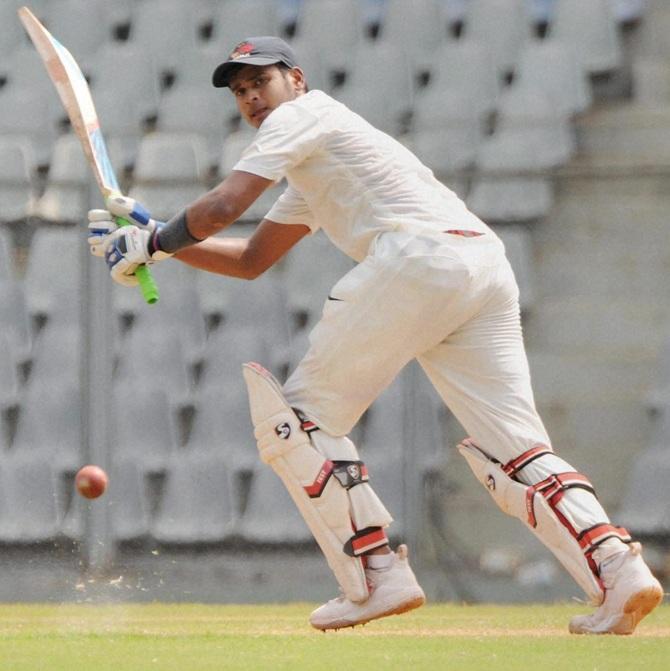 Focus on Iyer as Mumbai face Rest of India in Irani Cup
The domestic season-ending five-day Irani Cup game between newly crowned Ranji Trophy champions Mumbai and the Rest of India, commencing in Mumbai from Sunday, will provide fringe players a good opportunity to ...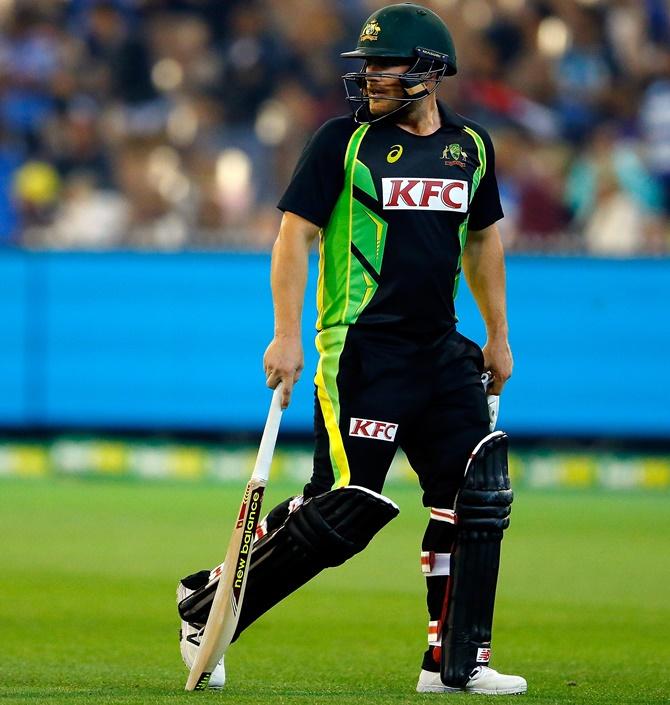 Tough talk from Finch: Tone down bravado while facing spinners
Australia swashbuckling batsman Aaron Finch has called on his side to play 'smarter' cricket when facing spinners, following their three-wicket loss to South Africa in the opening Twenty20 of the three-match se...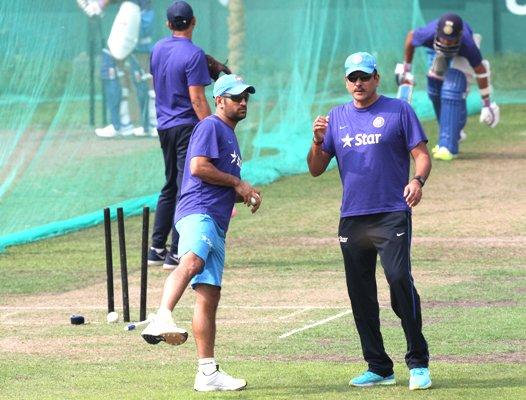 Asia Cup: Can Bangladesh stop the UNSTOPPABLE Team India?
Unstoppable so far with clinical performances, a formidable India will square off against a passionate and sprightly Bangladesh in their quest for continental supremacy in the final of the Asia Cup Twenty20 cri...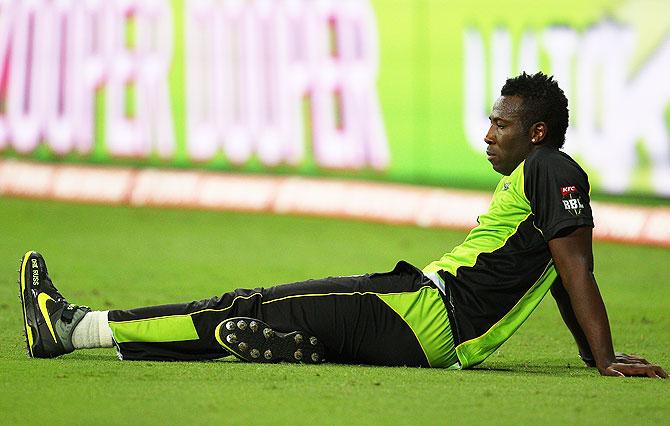 Windies' Russell set for World T20 despite doping violation
Andre Russell looks set to play in the World Twenty20 after the Jamaica Anti-Doping Commission said on Friday the West Indies all-rounder would not be suspended pending a hearing into his "anti-doping whereabou...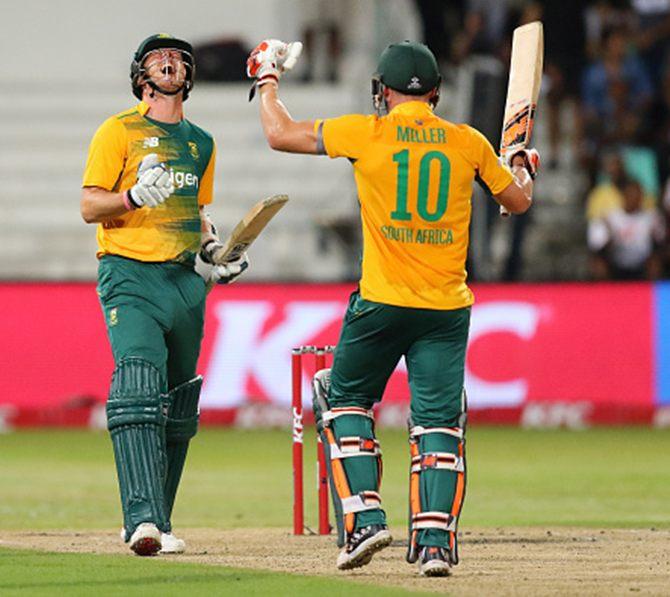 David Miller blasts South Africa past Australia in first T20I
David Miller smashed an unbeaten 53 as South Africa claimed a three-wicket victory over Australia in the first Twenty20 International at Kingsmead on Friday.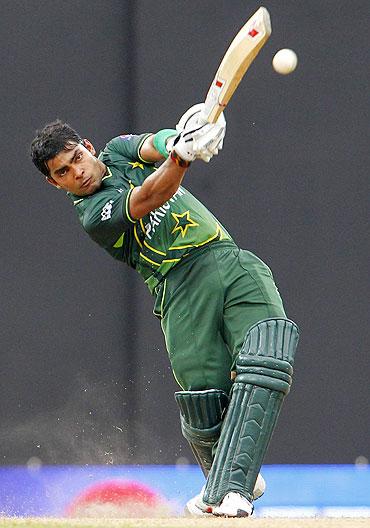 Pakistan trump Sri Lanka to secure third spot
Pakistan's batting finally came good as they successfully chased down a competitive total posted by Sri Lanka to win by six wickets in an inconsequential final round robin league encounter of the Asia Cup Twent...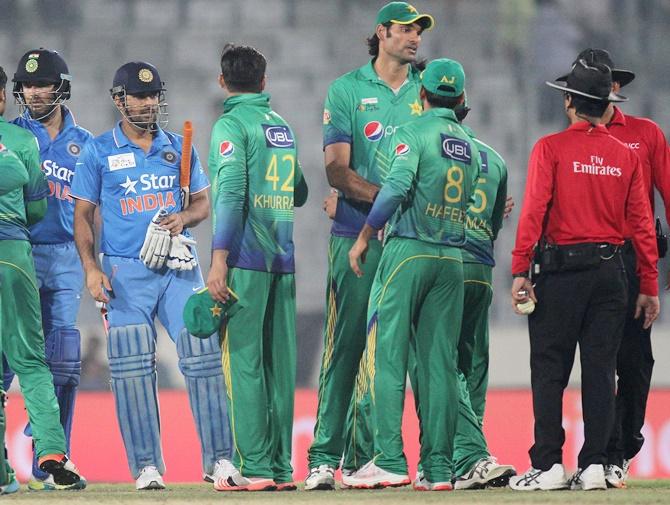 World T20: Pak security team to visit India; participation in doubt
Concerned by fresh protests, Pakistan government has decided to send a security team to assess the situation in India before taking a final call on the team's participation in the upcoming T20 World Cup.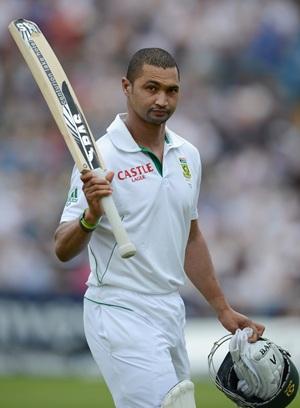 Petersen admits fixing approach in Ram Slam T20
Former Proteas opener Alviro Petersen revealed that he was approached to 'fix matches' in the Ram Slam T20 Challenge, South Africa's domestic T20 tournament.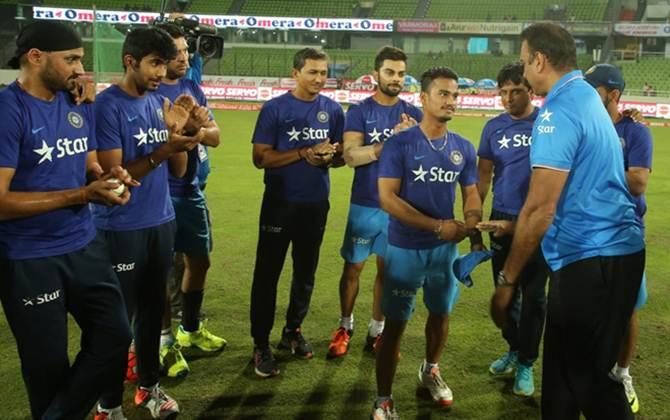 'I never felt like I was playing my first match'
A bundle of nerves ahead of his international debut in the ongoing Asia Cup, India all-rounder Pawan Negi said emotions were getting the better of him before senior players like skipper Mahendra Singh Dhoni ste...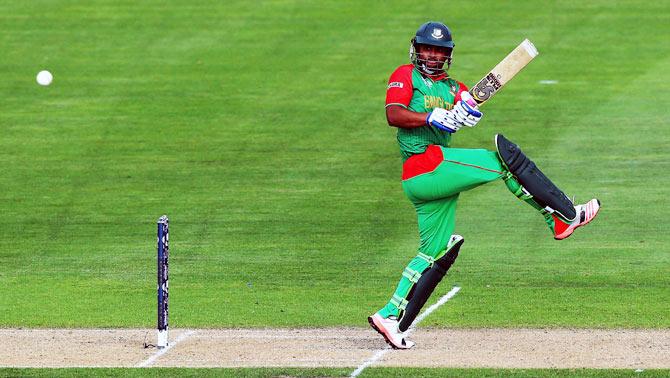 If we play to our potential, we can beat India: Tamim
Senior Bangladesh opener Tamim Iqbal says his side is good enough to upstage formidable India and lift the Asia Cup trophy when the two teams clash on Sunday.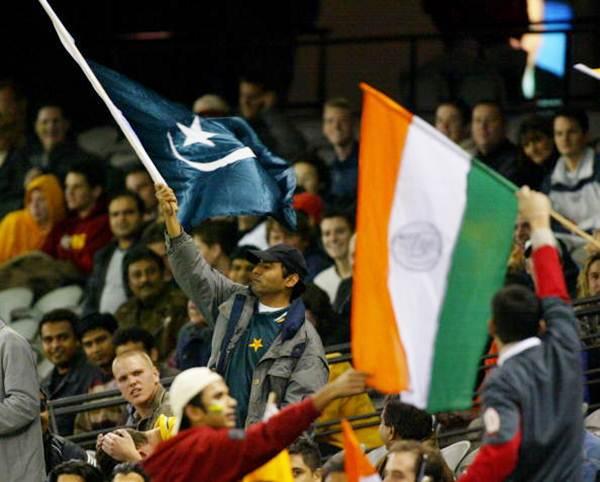 We assure foolproof security but ball in PCB court: BCCI
The BCCI on Friday assured foolproof security to Pakistan for the World Twenty20 in India, a day after the Pakistan Cricket Board (PCB) threatened to pull out of the mega event citing safety concerns.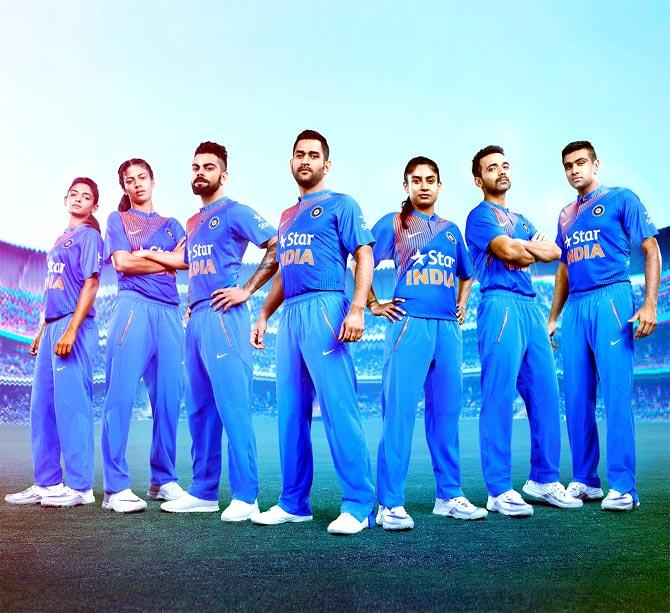 What do you think of Team India's World T20 jersey?
So, now you've seen the new-look Team India, do you like it? Tell us!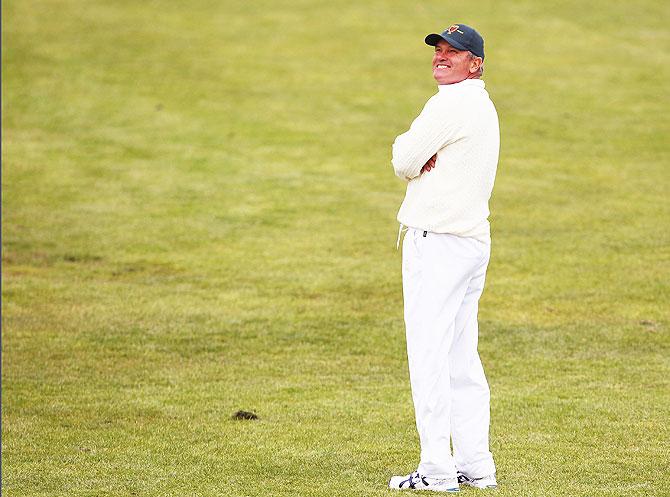 Martin Crowe and the catch that stamped his commitment to cricket
Kapil Dev's running catch at the boundary, to dismiss Viv Richards, is widely remembered by fans and cricketers alike, but Martin Crowe's effort to pocket a lunging catch and dismiss Zimbawe's Dave Houghton in ...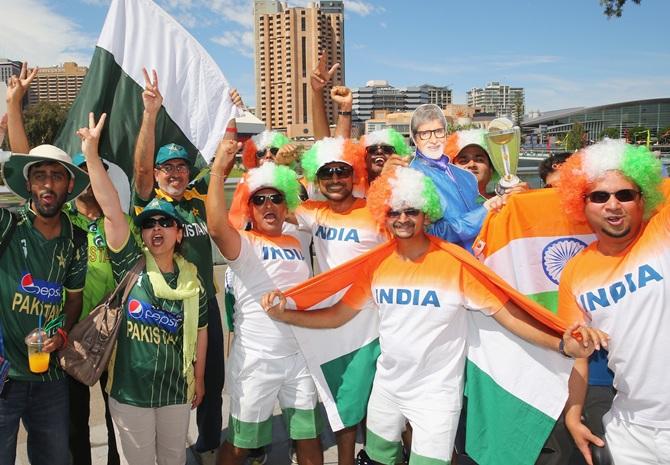 Centre to provide paramilitary for Indo-Pak tie: Home Minister
Amidst uncertainty hanging over the India-Pakistan World Twenty20 cricket match scheduled in Dharamsala, Home Minister Rajnath Singh on Friday said central paramilitary forces will be provided to ensure securit...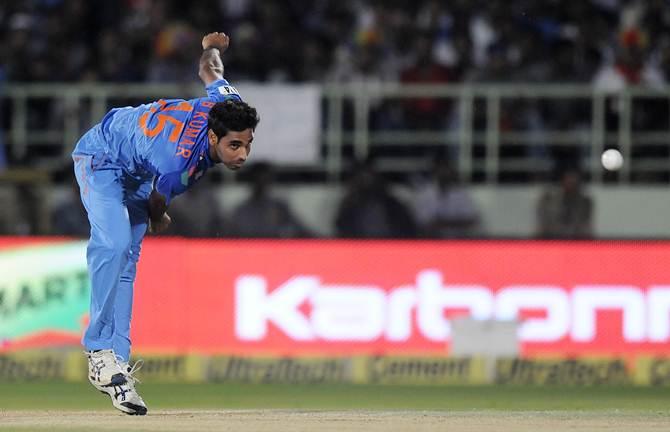 Back in the fold, Bhuvneshwar 'working on good slower delivery'
His confidence boosted after a two-wicket haul against the United Arab Emirates in the Asia Cup, India pacer Bhuvneshwar Kumar says he is now working on a slower delivery to further polish his skills.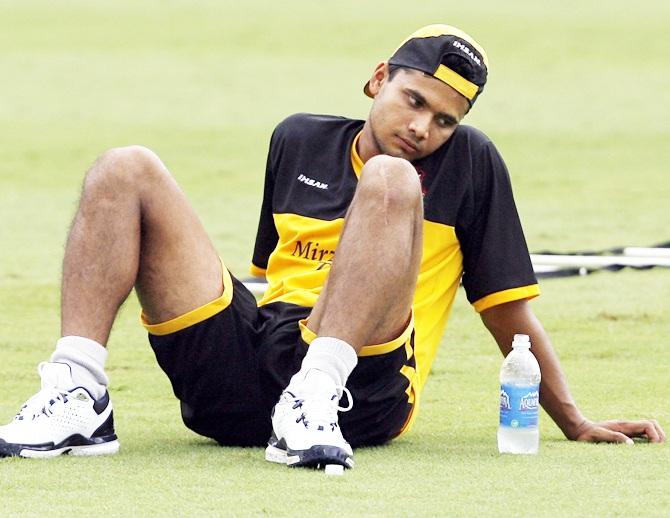 Bangladesh skipper hints at retirement
Bangladesh captain Mashrafe Mortaza, on Friday, hinted that he may end his international career after the 2016 season with the ICC World T20 in all likelihood his last global event.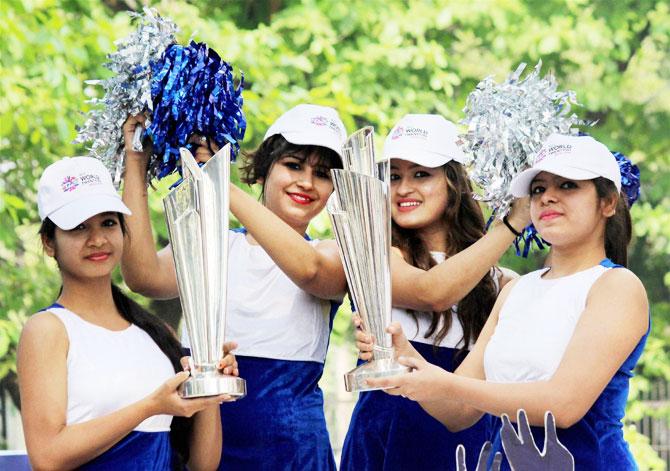 All you need to know about World T20 2016 is HERE!
Factbox on the World Twenty20 in India from March 8-April 3.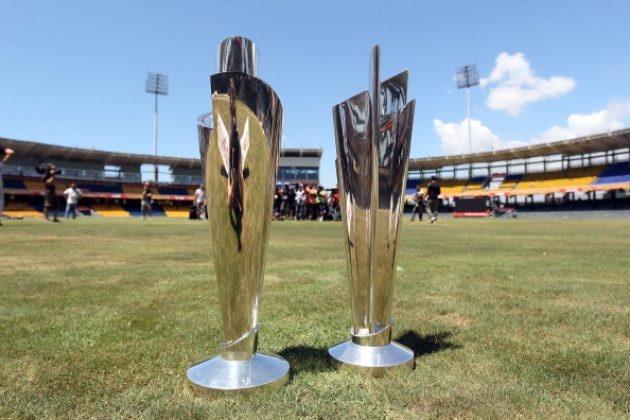 World T20: Who will take home the big trophy?
With 35 matches spread over 27 days, World T20 looks set to illustrate once again just how skewed the 20-overs game is against bowlers.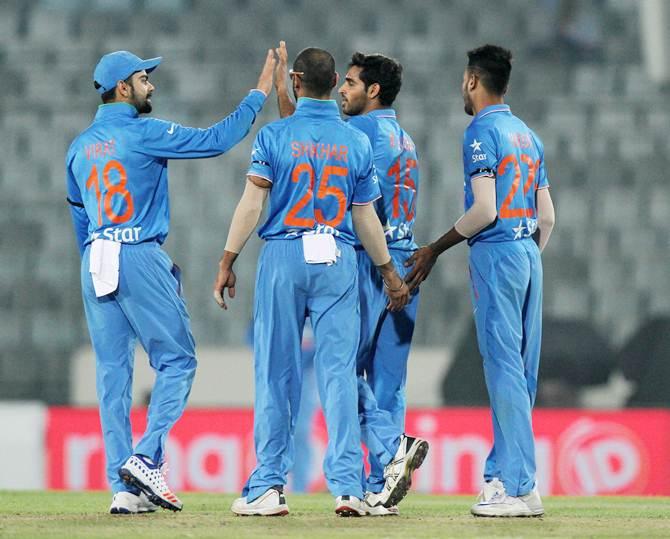 Number crunching: India set new highs vs UAE
Statistician Rajneesh Gupta has interesting numbers from India's Asia Cup match against the UAE. Check them out.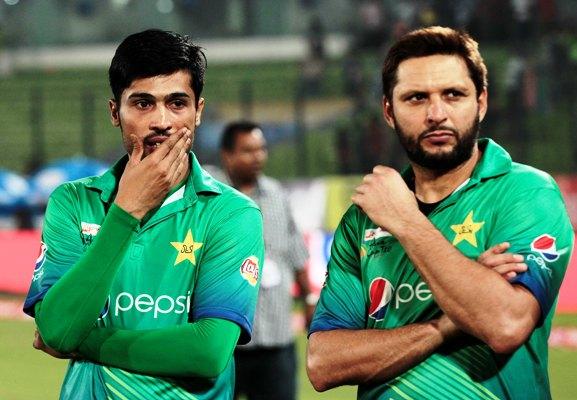 Is it too late for Pakistan to make changes for T20 World Cup?
PCB Chairman Shaharyar Khan has slammed the team's performance at the Asia Cup but admitted it was too late to make sweeping changes ahead of the World Twenty20 this month.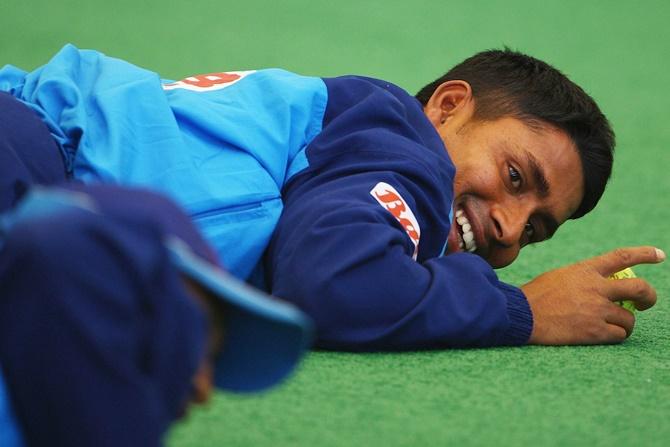 From top cricketer to hotelier: Ashraful is on a road to redemption
When Bangladesh take on India in the Asia Cup final, on Sunday, the immensely talented but disgraced Mohammad Ashraful will watch from the sidelines wondering why his moral compass deviated, leading to a match...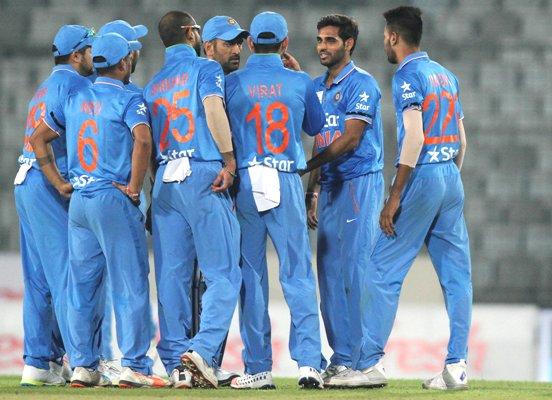 Can this Indian T20 team win anywhere in the world?
India skipper Mahendra Singh Dhoni feels the current Indian team is a "balanced" side which can "take on any team anywhere in the world" at least in the shortest format of the game after they notched up their n...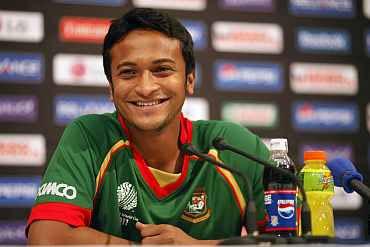 Bangladesh's Shakib reprimanded for breaching ICC code of conduct
Bangladesh all-rounder Shakib Al Hasan has received an official reprimand for breaching the ICC Code of Conduct during his side's five-wicket win against Pakistan in their Asia Cup clash in Mirpur on Wednesday.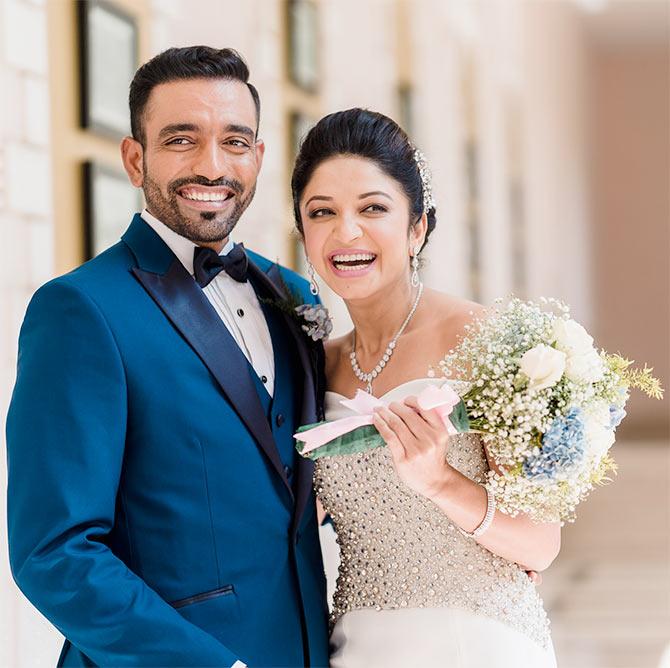 PHOTOS: Robin Uthappa marries longtime girlfriend Sheethal Goutham
Indian cricketer Robin Uthappa married his longtime girlfriend and former tennis player Sheethal Goutham in a private ceremony in Bangalore on Thursday.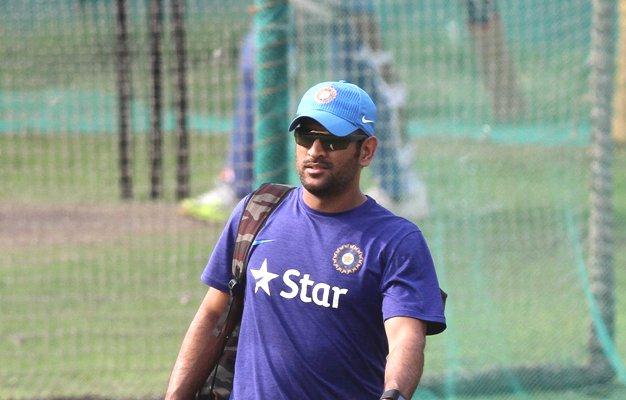 'We'll have to come up with another big performance in the final'
Mahendra Singh Dhoni has said they will have to dish out a "big performance" against Bangladesh in the summit clash of the Asia Cup Twenty20 tournament if they desire to lift the trophy on Sunday.
Asia Cup: India thrash minnows UAE, end league campaign unbeaten
India maintained their all-win record by producing yet another resounding performance to thrash minnows United Arab Emirates by nine wickets in a lop-sided inconsequential round robin league match of the Asia C...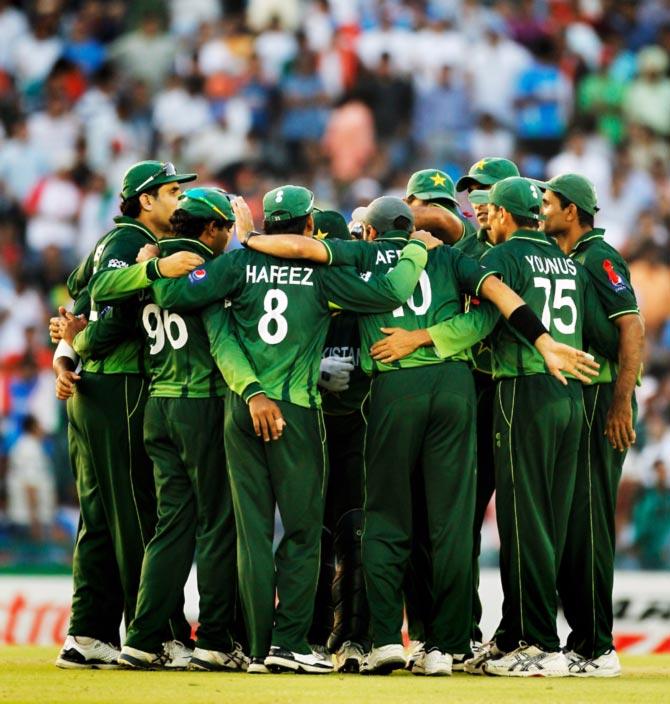 Why Pakistan is again threatening to pull out of World T20...
The Pakistan Cricket Board on Thursday threatened to pull out of the forthcoming ICC World Twenty20 if they are not guaranteed foolproof security and a 'public statement' about its participation in the mega-eve...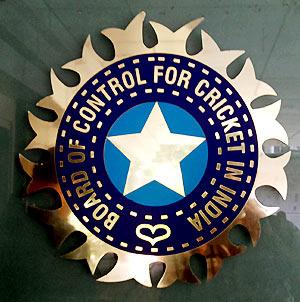 Supreme Court pulls up BCCI over reluctance to accept Lodha recommendations
The BCCI submitted a 60-page affidavit to the Supreme Court in which it stated it's opposition to certain points in the Lodha Committee report including one association and one vote for each state and also the ...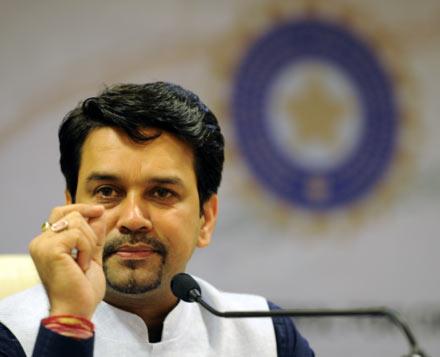 Ex-servicemen adamant on cancellation of India-Pakistan WT20 match in Dharamsala
Uncertainty refused to die down over the fate of the high-profile match between India and Pakistan in the upcoming World Twenty20 as the ex-servicemen league's state chief on Thursday vehemently protested again...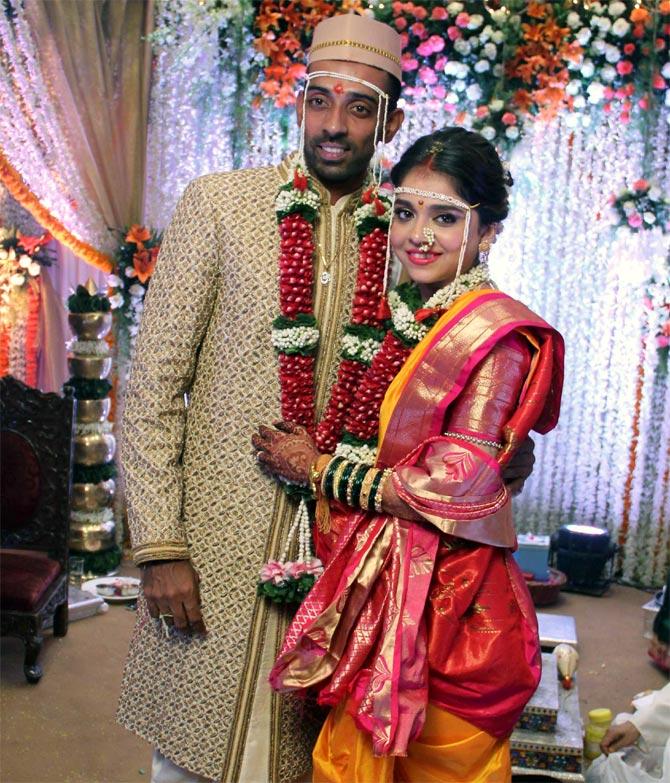 Cricketers Kulkarni, Uthappa tie the knot
India pacer Dhawal Kulkarni tied the nuptial knot with Shradha Kharpude, while Robin Uthappa also tied the knot with tennis player Sheethal Goutham.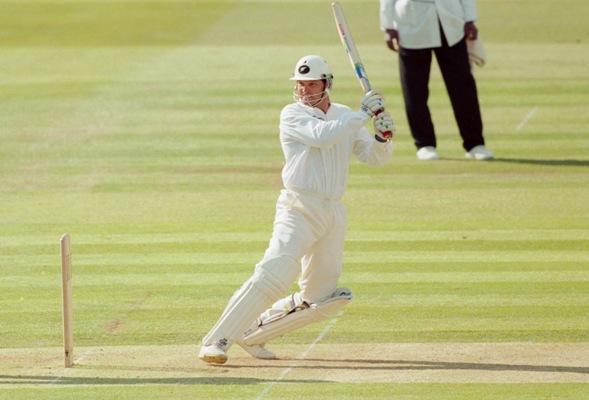 'Martin Crowe was probably the best batsman against reverse swing'
Waqar Younis, one of the greatest practitioners of reverse swing, hailed former New Zealand captain Martin Crowe, who passed away today, as the "best batsman" when it came to tackling the difficult art.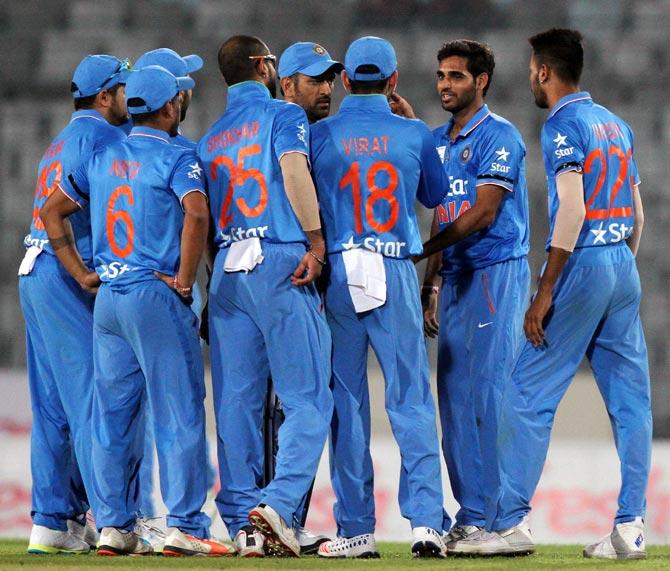 Indian team, Gavaskar pay tribute to Kiwi legend Crowe
Batting legend Sunil Gavaskar hailed former New Zealand captain Martin Crowe, who passed away on Thursday, as one of the best batsmen in the history of the sport and a good thinker of the game.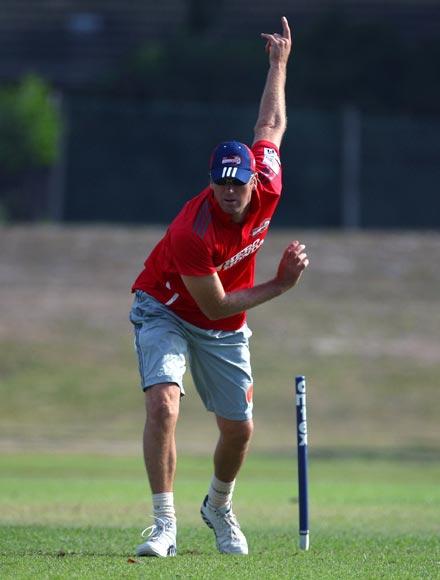 Tough for pacers to choose between country and IPL: McGrath
Australia's pace great Glenn McGrath says it's getting increasingly difficult for present day fast bowlers to choose between representing the country or be lured by the quick buck of the Indian Premier League.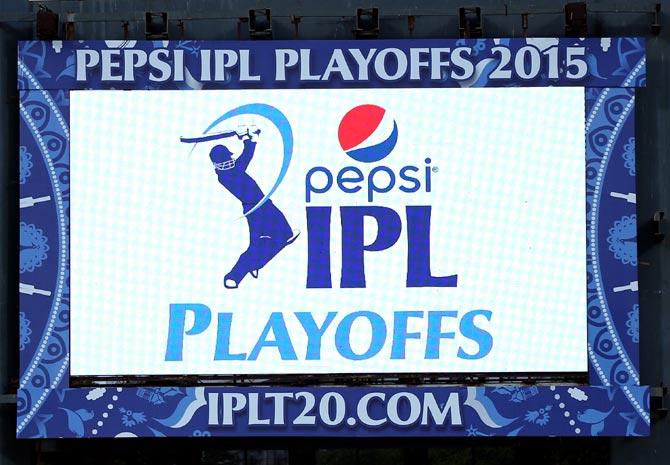 5 months after pulling out of IPL deal, Pepsi back as BCCI sponsor
Beverage major PepsiCo, which pulled out as title sponsors of BCCI's Indian Premier League in October, on Thursday entered into a four-year partnership with the apex cricket body as an associate sponsor for all...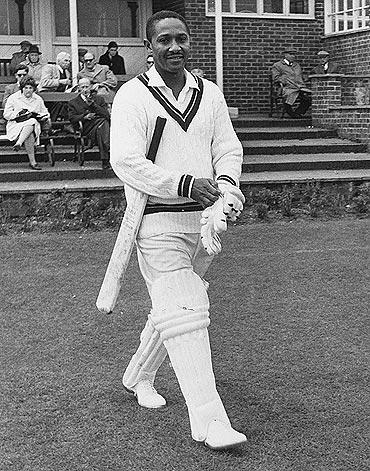 Cricketers who lost their battle to the Big C
On Thursday morning, the world woke up to the news of the death of iconic New Zealand cricketer Martin Crowe. A teenage prodigy, who went on to carve an illustrious career with his superlative batting and smart...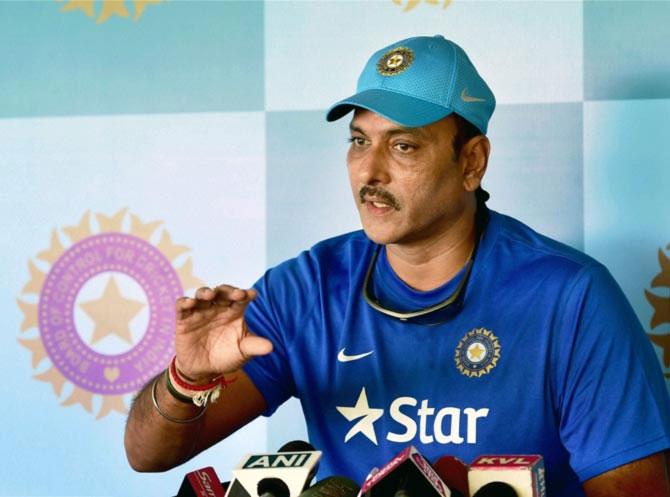 World T20 to be Shastri's last assignment as team director?
The upcoming World T20 could turn out to be Ravi Shastri's last assignment as team director with the Board of Control for Cricket in India hinting that India may appoint a coach for the national team after the ...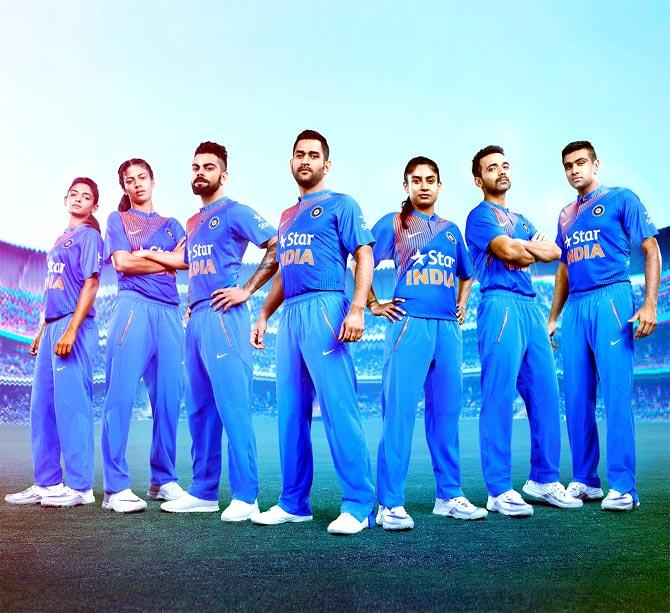 Check out Team India's new kit for World T20
The Indian men's and women's cricket teams will take the field in the upcoming World Twenty20 Championships wearing brand new kits unveiled by Nike on Thursday.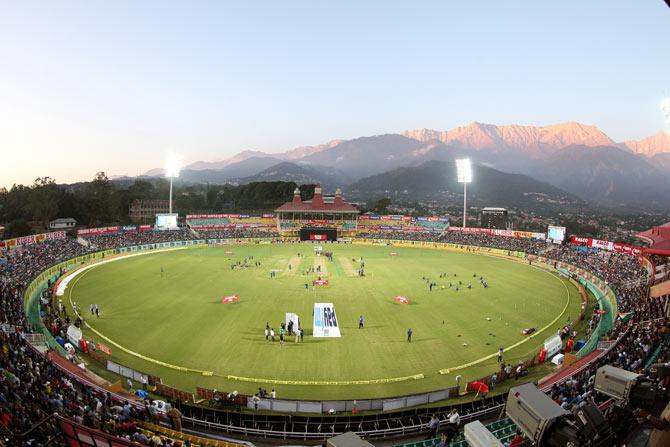 Thakur hopeful of Indo-Pak WT20 match in Dharamsala, BCCI has no plan B
The Board of Control for Cricket in India secretary Anurag Thakur on Thurday said he is hopeful of the Himachal Pradesh government giving the go ahead for the World Twenty20 match between India and Pakistan in ...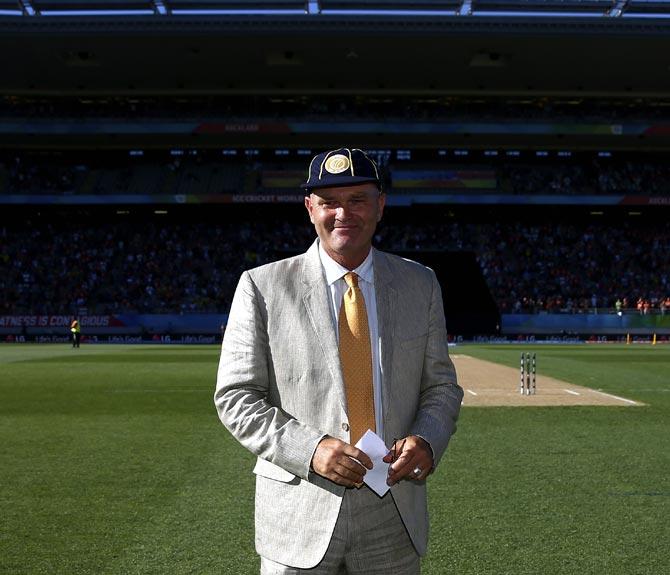 'Crowe was a deep and innovative thinker of the game'
In a statement, ICC Chief Executive David Richardson said Crowe was a true legend of the game who had earned the admiration and respect of millions of cricket fans across the globe with his stylish stroke-play ...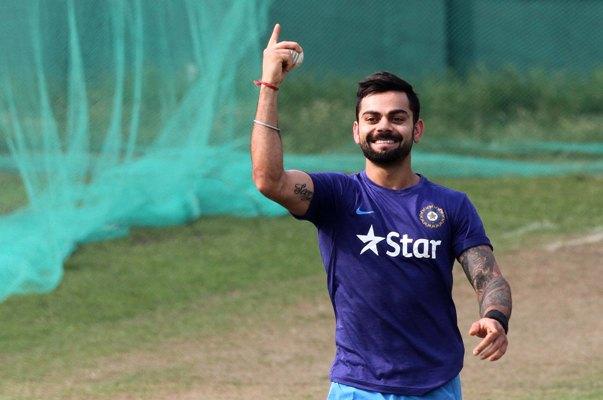 'Virat has turned into someone who reads the game very well'
Mahendra Singh Dhoni has said Virat Kohli's hunger to succeed is something that makes him special.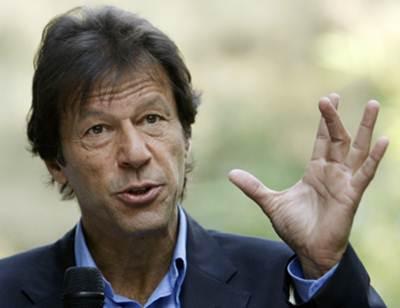 How Imran Khan reacted after Pakistan's Asia Cup exit...
Pakistan's legendary cricketer Imran Khan has stressed the need for his country's side to play ' correct combination' to succeed while maintaining that the nation has 'enough talent'.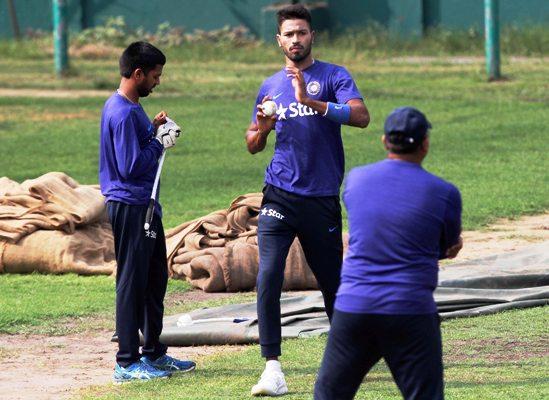 'Pandya is the reason why our team is looking more balanced'
India's limited-overs captain Mahendra Singh Dhoni has yet again extolled in-form all-rounder Hardik Pandya.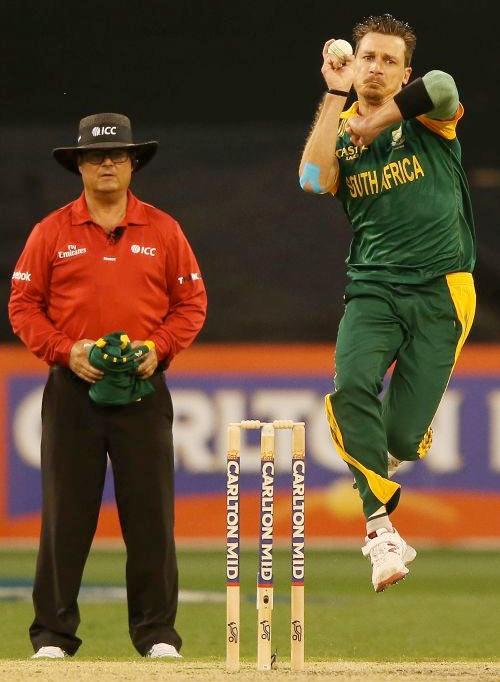 Why Steyn fears for future of fast bowlers...
In the wake of increasing dominance of batsmen in cricket, South Africa pace spearhead Dale Steyn believes that fast bowling would disappear if future generations focus solely on their work with the willow.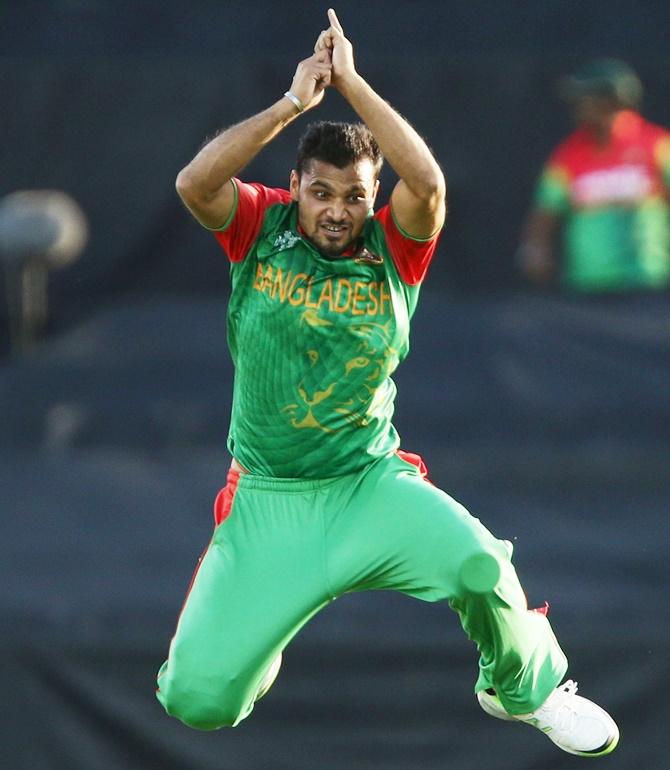 Mashrafe Mortaza: Pakistan's envy and Bangladesh's pride
Call it a compulsion, but sporting achievements are often measured by numbers in hand and that is precisely why it will be difficult to analyse Bangladesh captain Mashrafe Mortaza's influence and contribution i...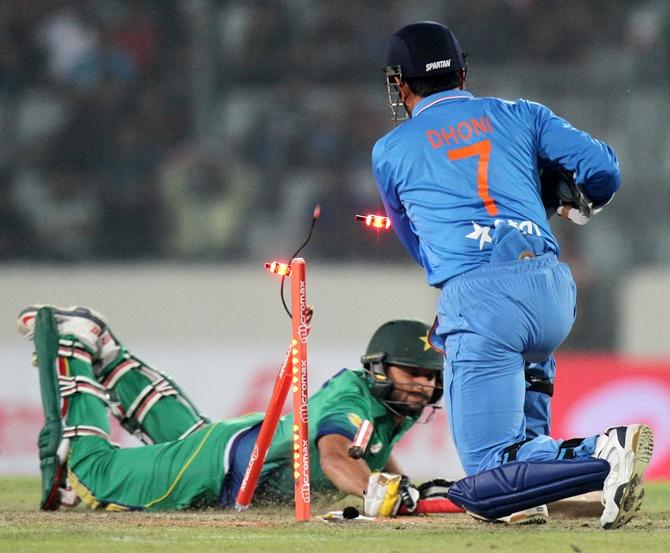 What Pakistan needs to do to start winning again
Saqlain Mushtaq says the cricket authorities must seek help of former greats to find solutions for the batting woes, afflicting the national team.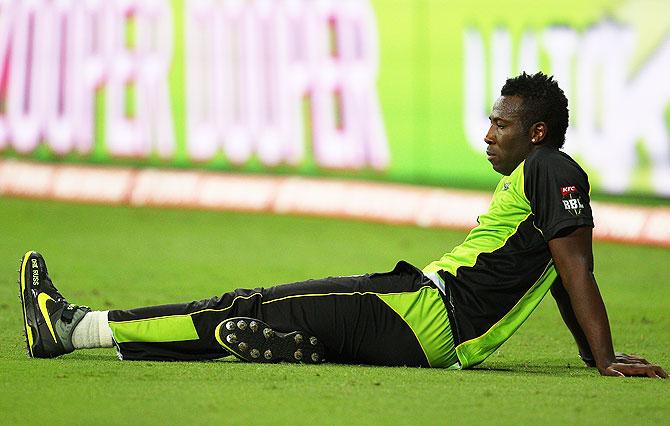 Windies all-rounder Russell faces ban for doping violation
West Indies all-rounder Andre Russell has committed an "anti-doping whereabouts" rule violation, the Jamaica Anti-Doping Commission (JADCO) told Reuters on Wednesday.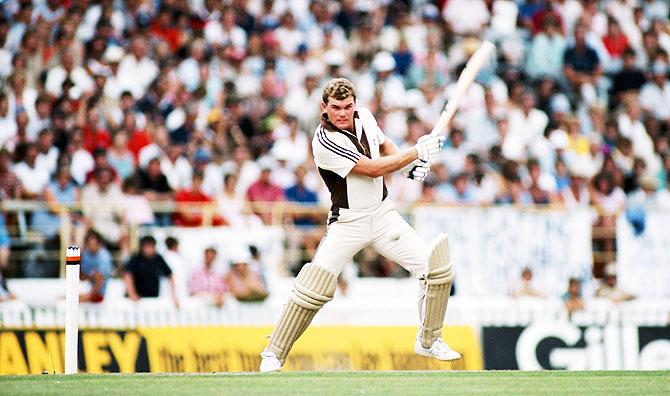 Martin Crowe: From self-doubting prodigy to cricket icon
New Zealand's finest batsman was defined by one innings, one tournament and one seriously damaged knee.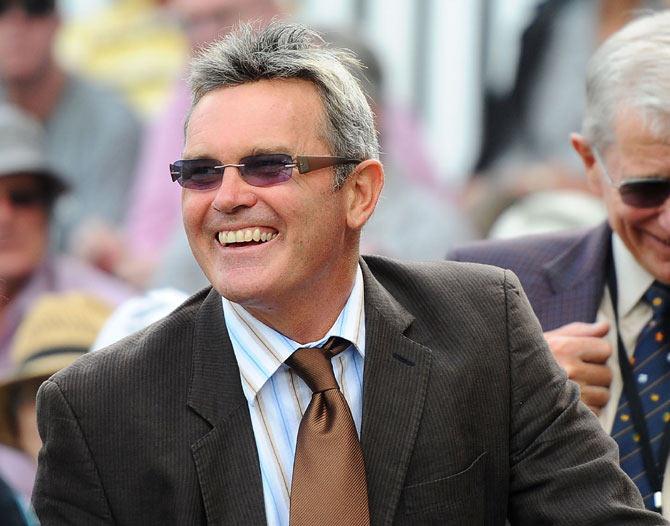 The legend of Martin Crowe
The cricketing life of Martin Crowe, who passed into the ages on March 3.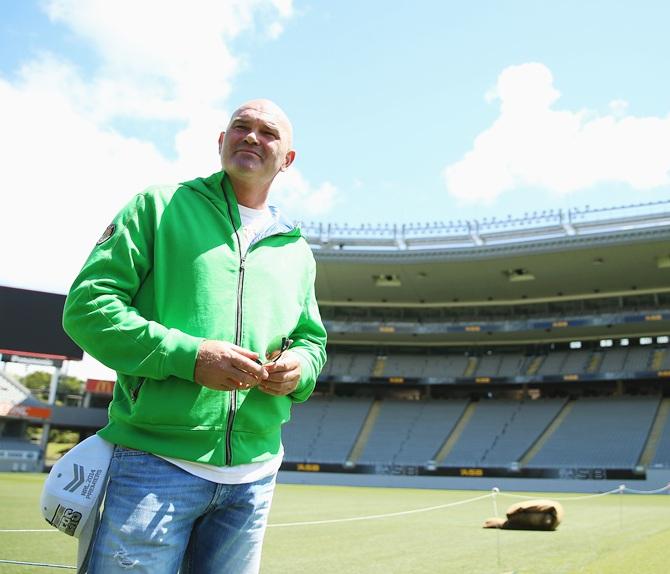 Former New Zealand captain Martin Crowe dies aged 53
Former New Zealand cricket captain Martin Crowe died after a long battle with cancer. He was 53.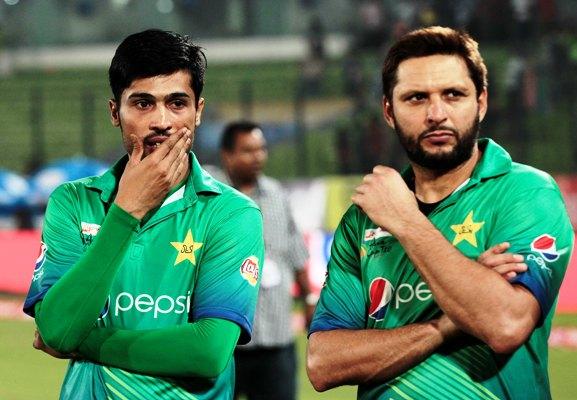 'I congratulate India and Bangladesh for qualifying for the final'
Pakistan crashed out of the final of the Asia Cup cricket tournament after losing by five wickets to hosts Bangladesh here and skipper Shahid Afridi conceded that his side committed "too many mistakes" which co...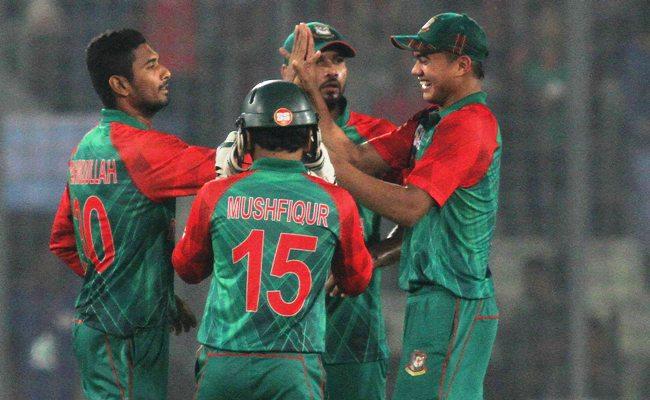 Asia Cup: Bangladesh upset Pakistan, set up title date with India
Bangladesh defeated Pakistan by five wickets to qualify for the final of the Asia Cup.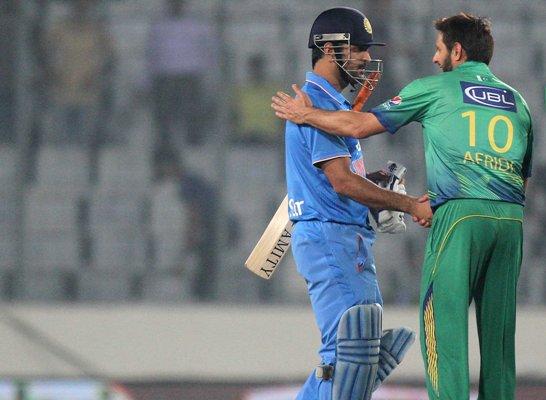 Stalemate over Indo-Pak WT20 match in Dharamsala continues...
Uncertanity over the marque Twenty20 World Cup match between India and Pakistan at Dharamshala continues even after a meeting between BCCI Secretary Anurag Thakur and Himachal Pradesh Chief Minister Virbhadra S...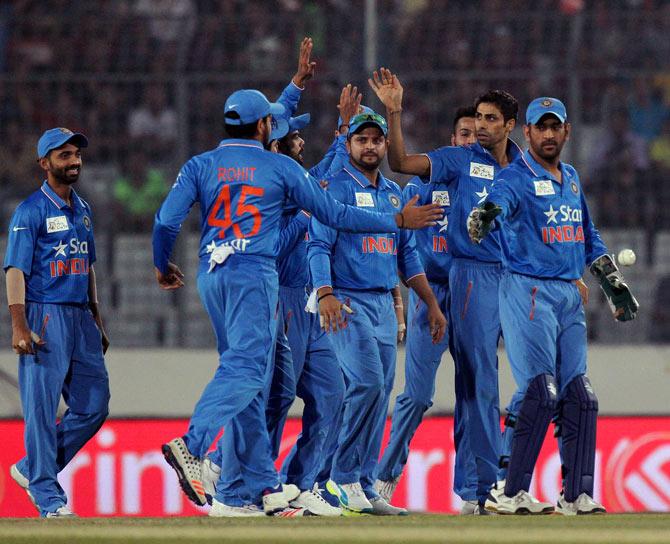 'Nehra will struggle even in 50 overs leave aside Test cricket'
Aaqib Javed has said that Ashish Nehra is a short term solution to India's fast bowling problems.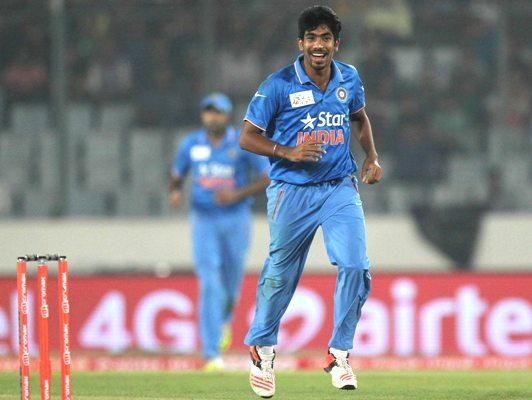 I don't see Bumrah playing 10 years of injury-free cricket: Aaqib
Former Pakistan fast bowler and current United Arab Emirates coach Aaqib Javed feels that Indian pacer Jasprit Bumrah will "find it difficult" to sustain for long without injury in international cricket with hi...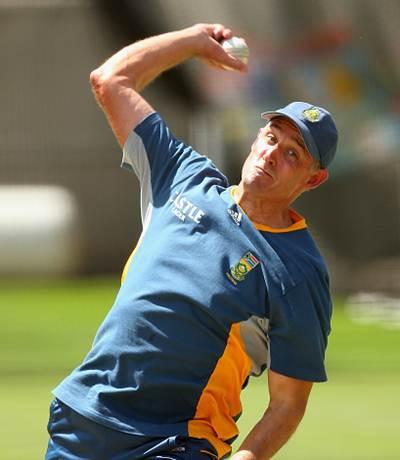 Laxman asked me if I would be interested in coaching India: Hussey
Michael Hussey was approached by former India batsman VVS Laxman for the job of Team India head coach, the ex-Australian cricketer has revealed in his latest book.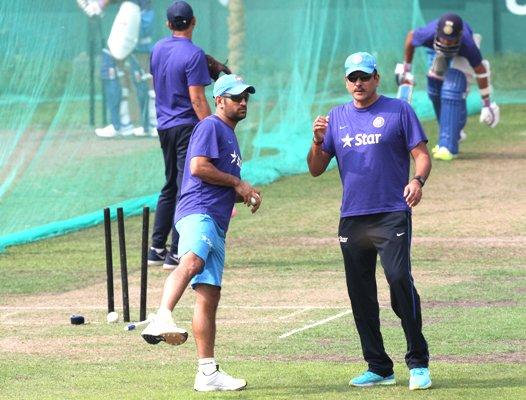 'The Indians have been patient with their team picked for WT20'
If veteran Sri Lankan allrounder Angelo Mathews is to believed, the key to India's success in the T20 format has been identifying the core group of players and then forming a winning combination with it.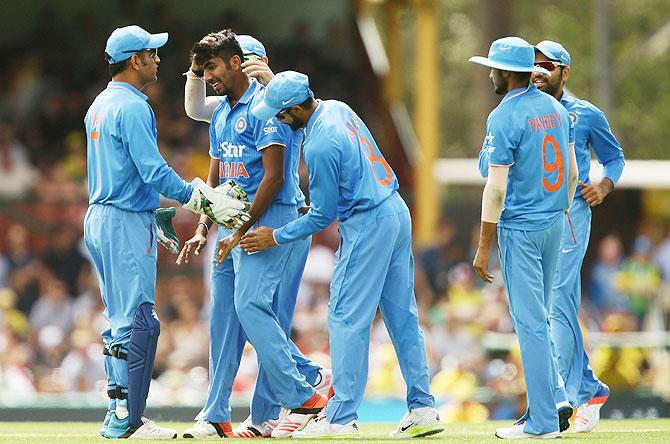 Dhoni's take: Why the T20 format suits India best
The emergence of young Jasprit Bumrah as a potent death overs bowler has come as a huge relief for Indian captain Mahendra Singh Dhoni, who complimented the Gujarat lad for being equally effective with the new ...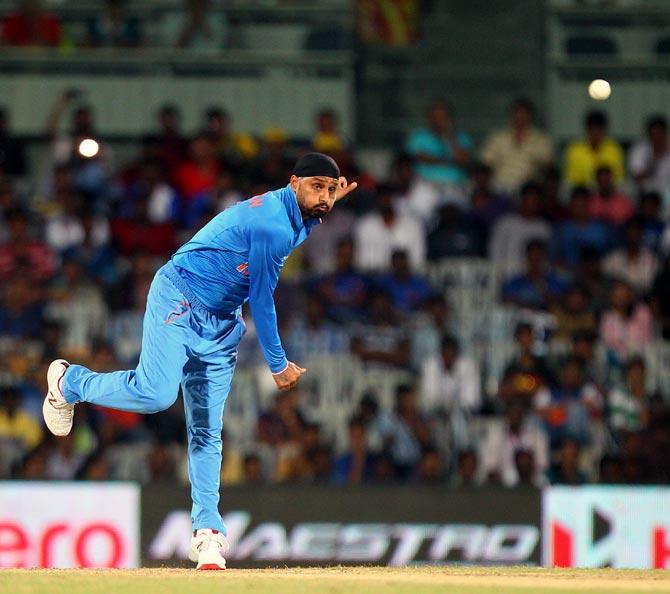 Harbhajan, Negi may finally get a game as India face minnows UAE
Having already secured their place in the final with three back-to-back wins, India are set to field their benched players against minnows United Arab Emirates (UAE) in their final league encounter of the Asia ...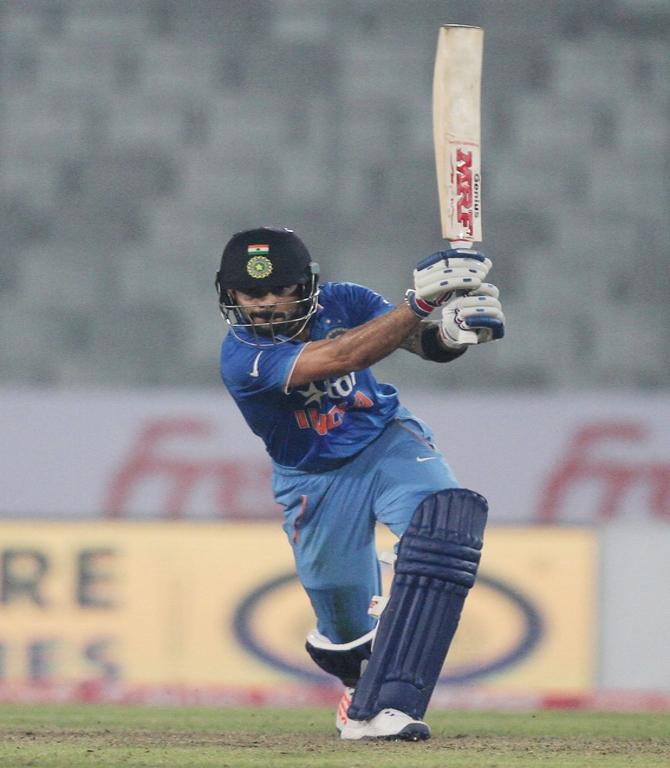 Number crunching: Bowlers, Kohli star in win over Lanka
Virat Kohli's unbeaten 56 off 47 balls, Yuvraj Singh's explosive 35 off 18 balls and a clinical bowling performance helped India edge out Sri Lanka by five wickets to storm into the final of Asia Cup.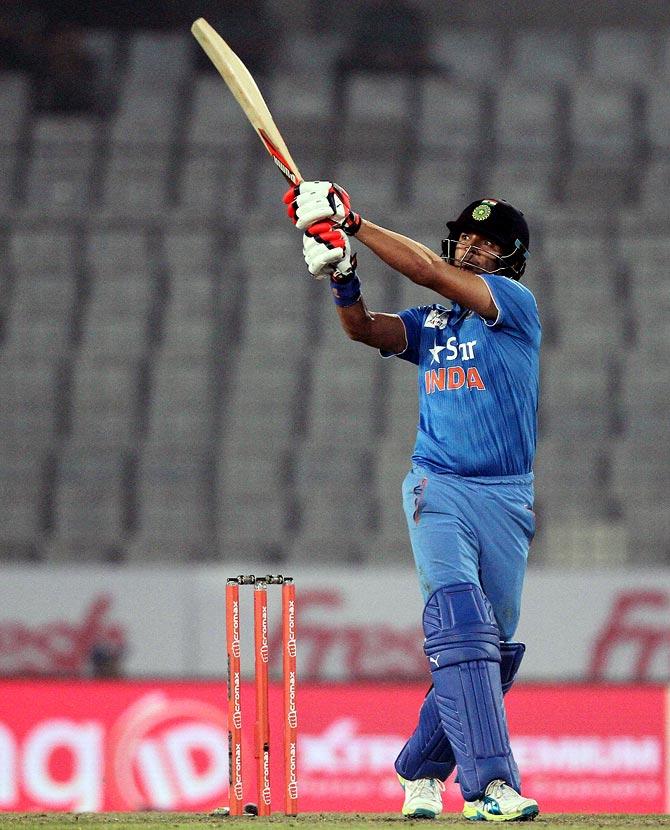 Why Yuvraj believes he has rediscovered his golden touch
Flamboyant left-handed batsman Yuvraj Singh says he felt like he rediscovered his old touch en route to a breezy 35, which played a pivotal role in India's five-wicket victory over Sri Lanka in the Asia Cup mat...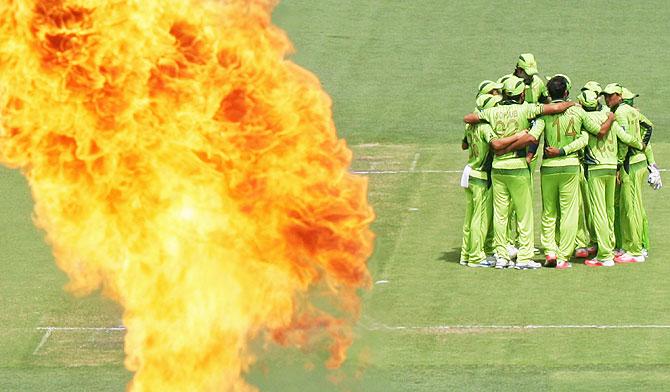 Former ICC chief urges PCB to pull out of Dharamsala WT20 tie
Sources in the PCB said that alternate venues such as Mohali and Kolkata had been discussed by Manohar and Shaharyar Khan but nothing was final as yet.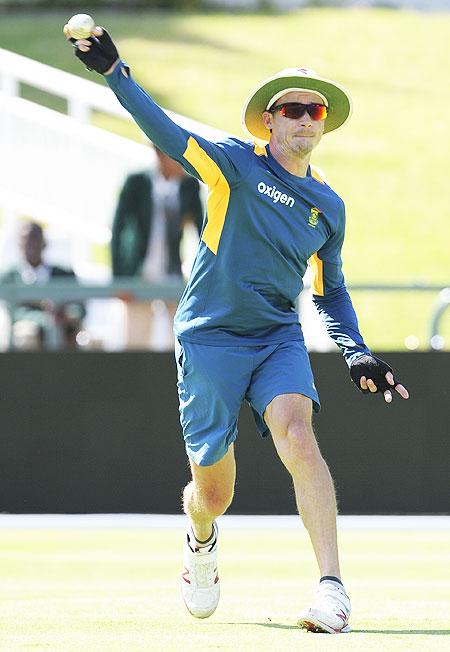 Fit-again Steyn returns to boost Proteas for T20s vs Australia
An 'energised' Dale Steyn has passed his fitness tests and will play for South Africa in their three-match Twenty20 International series against Australia starting in Durban on Friday.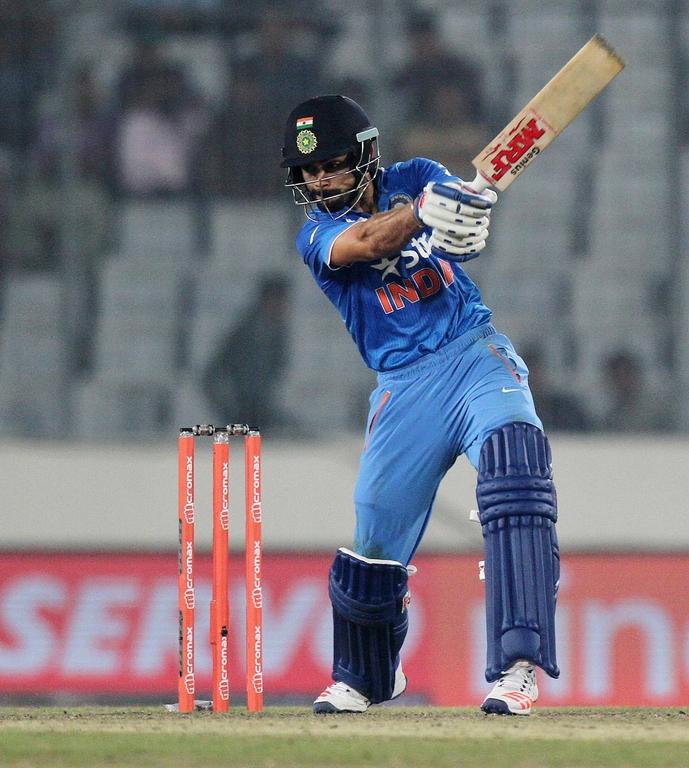 Yuvraj, Kohli power India into Asia Cup final
Indian bowlers once again put up an impressive performance by restricting Sri Lanka to a modest 138 for nine in the third round robin encounter of the Asia Cup Twenty20 cricket tournament in Dhaka on Tuesday.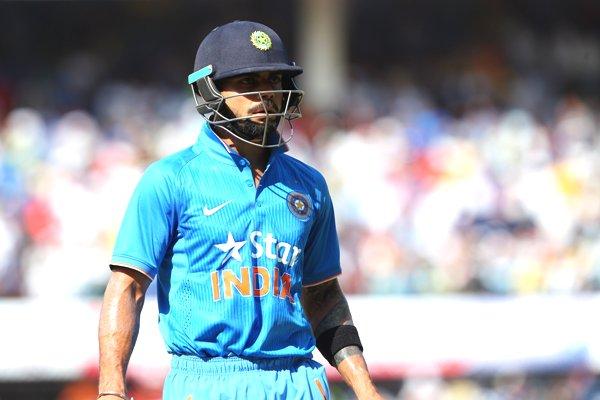 Kohli enjoying taking team out of crunch situations
Captain Mahendra Singh Dhoni said he was happy that the likes of Yuvraj Singh came good in the match.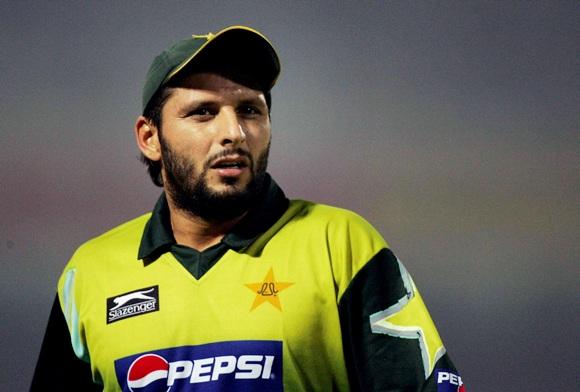 Miandad questions Afridi's place in Pakistan team
Pakistan's former captain Javed Miandad has blasted the national team and made it clear that the current T20 captain Shahid Afridi didn't deserve a place in the side.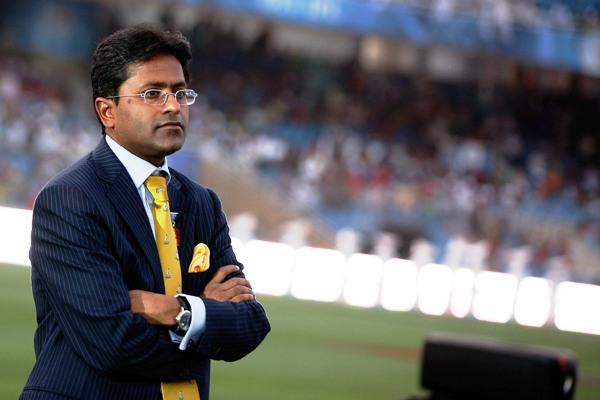 ED gets court nod to extradite Lalit Modi from United Kingdom
A special court on Tuesday issued an order allowing the Enforcement Directorate (ED) to begin extradition proceedings against former IPL chairman Lalit Modi in connection with its money laundering probe against...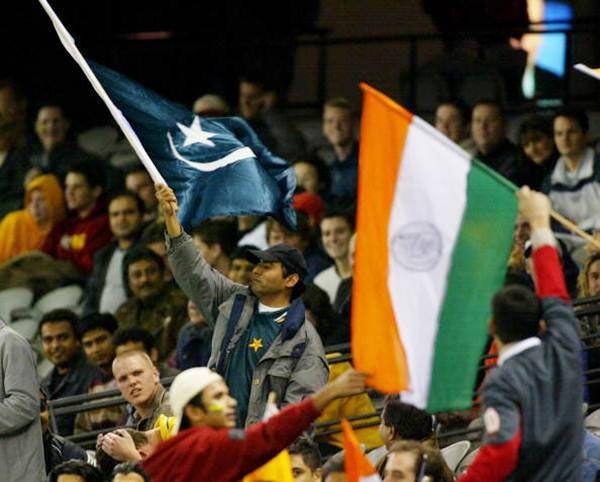 Home Ministry may play mediator on Indo-Pak WT20 match in Dharamsala
The Home Ministry may play the role of mediator between the BCCI and the Himachal Pradesh government, which expressed its inability to provide security to the India-Pakistan World Twenty20 match scheduled to be...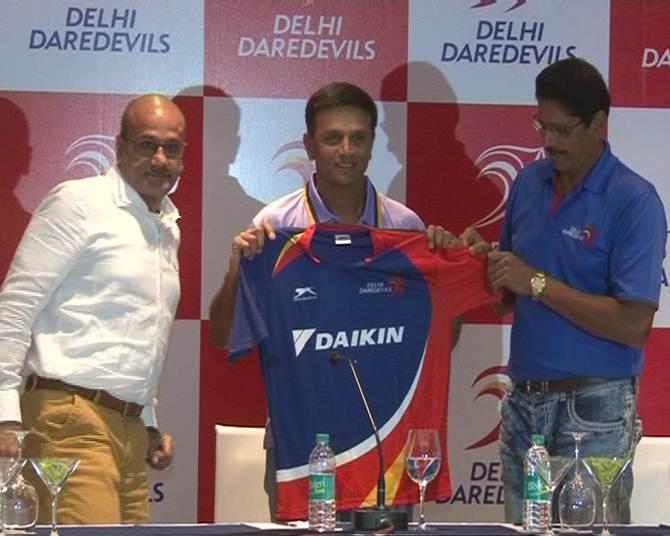 How Dravid plans to revive Delhi Daredevils' fortunes in IPL 9
Delhi Daredevils, one of the worst-performing franchises in the history of the Indian Premier League, have turned to former India captain and ex-Rajasthan Royals mentor Rahul Dravid to take their charge of thei...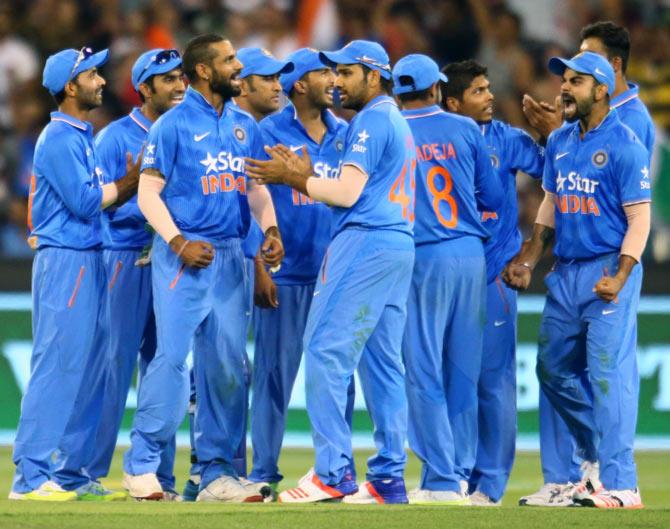 India are favourites at World Twenty20: Sehwag
India have a perfect mix of world class performers and that makes them hot favourites at the upcoming World Twenty20, former batsman Virender Sehwag has said.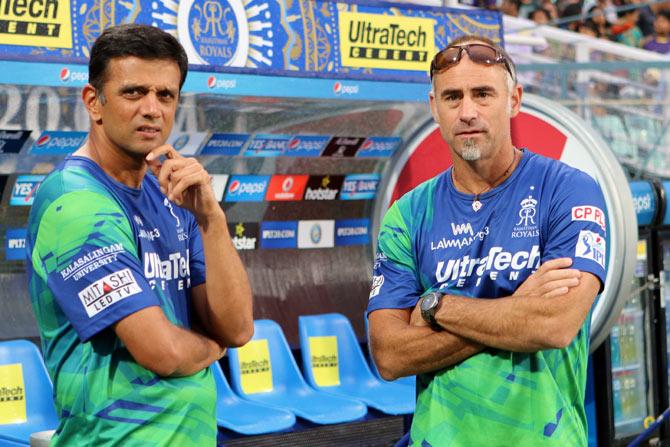 Dravid to mentor Delhi Daredevils in IPL 9; Upton named coach
Dravid recently coached the Indian team at the Under-19 World Cup. He was mentor of Rajasthan Royals in the last two seasons of the IPL before the franchise was suspended from the T20 tournament for two years b...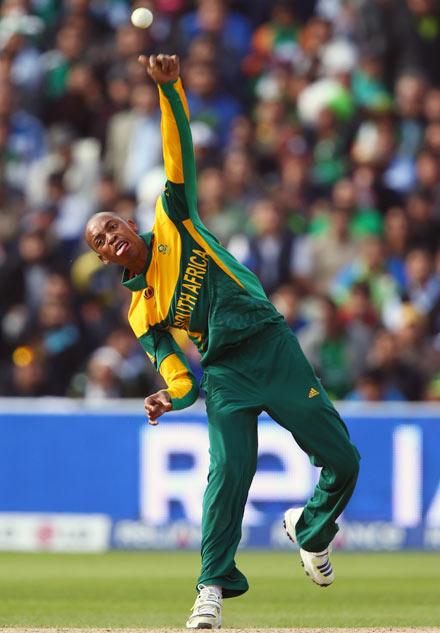 South Africa's WT20-bound spinner Phangiso suspended over illegal action
South Africa left-arm spinner Aaron Phangiso will miss the first two Twenty20 Internationals against Australia this week after his action was found to be illegal by the International Cricket Council's testing l...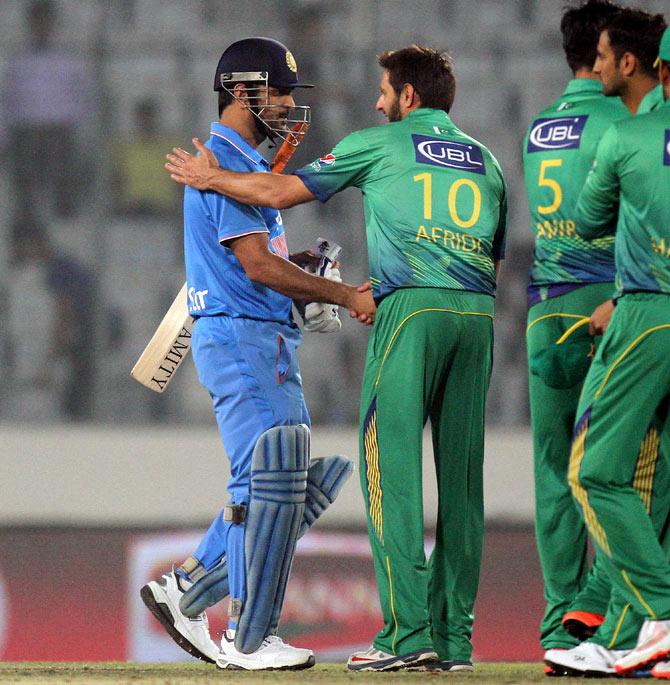 Himachal doesn't want to host India v Pak WT20 tie, BCCI in a fix
The much-awaited India-Pakistan World Twenty20 clash is in jeopardy after the Himachal Pradesh government expressed its inability to provide security for the match, leaving the Board of Control for Cricket in I...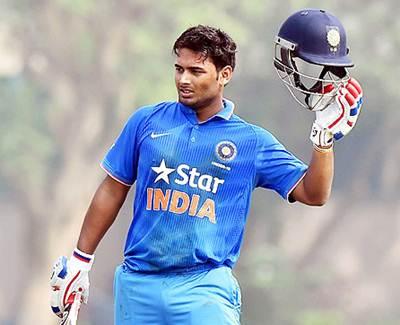 PMG sign rising India Under-19 star Rishab Pant
India's leading sports management company, Professional Management Group (PMG) has signed promising batting talent Rishabh Pant, on a five-year deal for an undisclosed fee.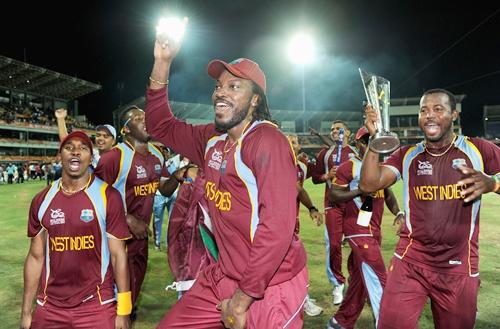 Ambrose tips West Indies to win World T20
Curtly Ambrose, the West Indies pace legend and the team's bowling consultant, backed it to win the ICC World Twenty20 2016. The squad, he said, had numerous match-winners suited for the format.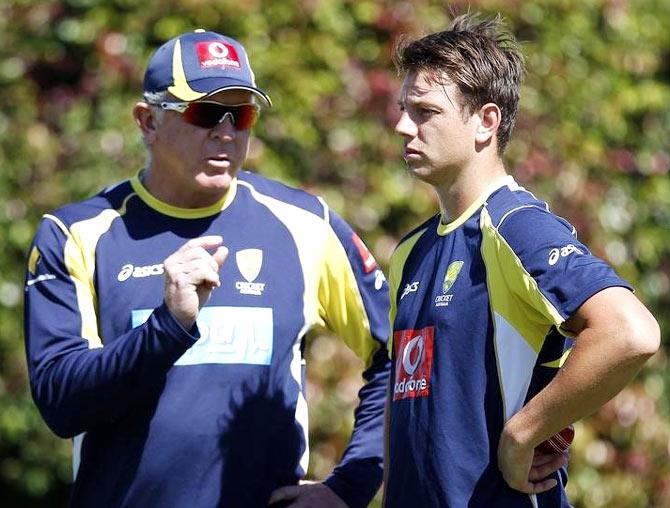 McDermott to quit as Australia's bowling coach
Craig McDermott, who took 291 wickets in 71 Tests for Australia, turned down a contract extension so he could concentrate on his outside business interests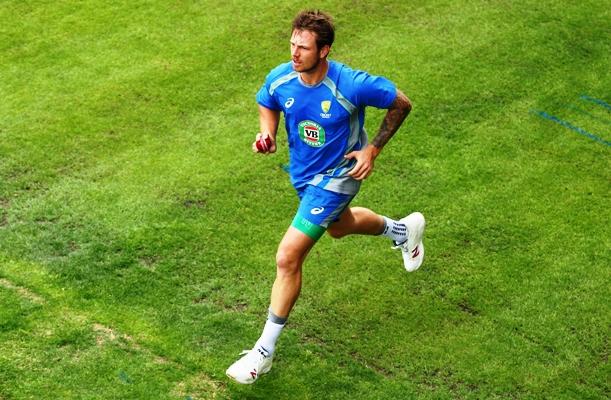 Aussie quick Pattinson sidelined once again
Australia pace bowler James Pattinson has suffered a recurrence of shin soreness that kept him on the sidelines for much of January and been ordered to rest for the remainder of the season.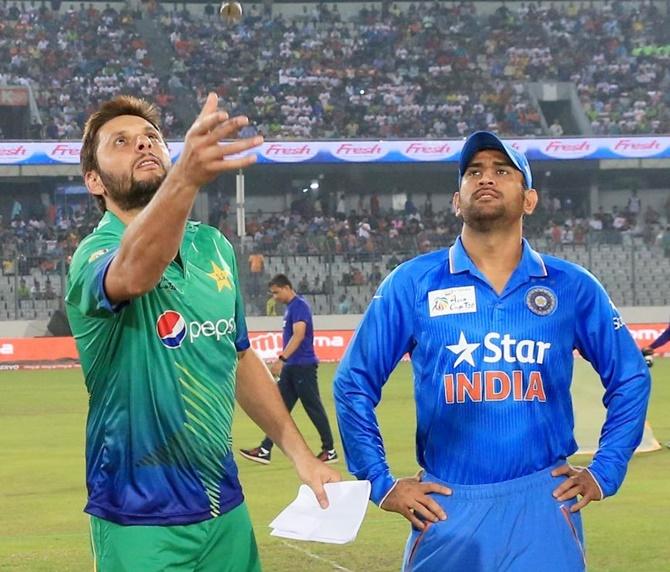 Should India play World T20 match against Pakistan in Dharamshala?
Himachal Pradesh Chief Minister Virbhadra Singh asserted that the much awaited World T20 match between India and Pakistan, slated to be played on March 19, should not be held in Dharamshala.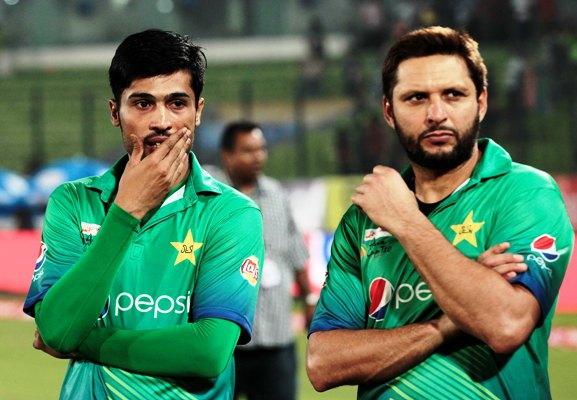 'We would have liked to play against UAE before playing India'
After surviving early jolts in the chase against UAE, Pakistan captain Shahid Afridi said his team must cut down on mistakes to have any chance of beating the bigger teams in the Asia Cup.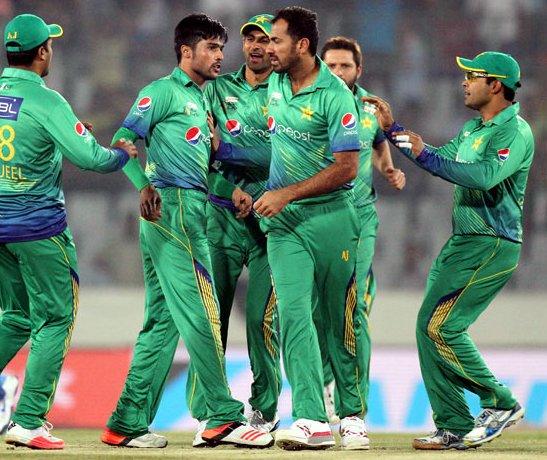 Asia Cup T20: Malik, Akmal bail out Pakistan against UAE
Pakistan survived a top-order collapse before completing a seven-wicket win over United Arab Emirates in their second round robin league match of the Asia Cup T20 tournament on Monday.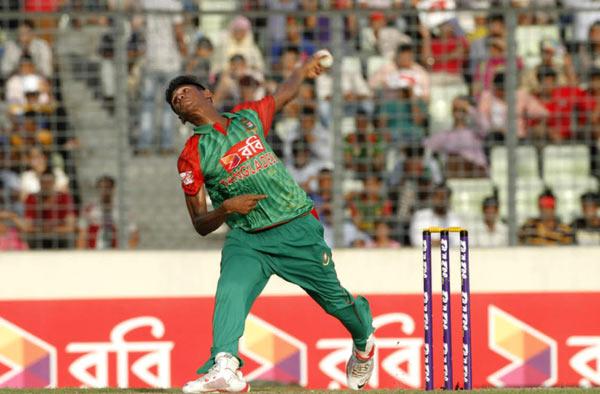 Mustafizur out of Asia Cup with side strain, Tamim called
Hosts Bangladesh were on Monday dealt a telling blow as their strike bowler Mustafizur Rahman was ruled out of the Asia Cup due to a Grade I side strain sustained during the home team's win against Sri Lanka.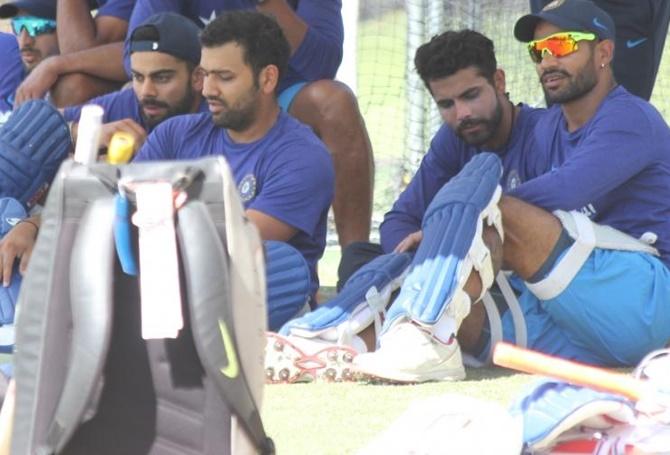 'The prospect of playing India again in final will spur Pakistan'
Pakistan's chief selector Haroon Rasheed has had a pep talk with the national team members and is confident that they can still qualify for the final in the ongoing Asia Cup.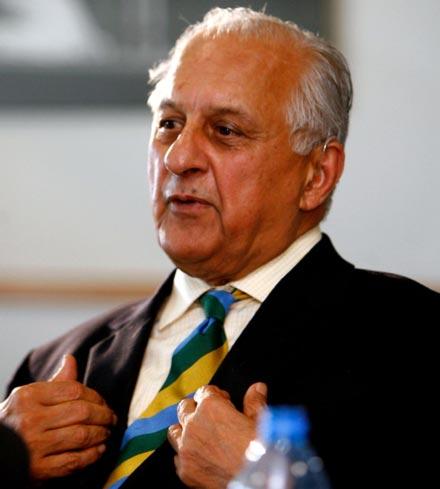 ICC, Indian govt responsible for Pak's security: PCB boss
The Pakistan Cricket Board (PCB) chairman Shaharyar Khan has said that it is the joint responsibility of the International Cricket Council (ICC) and Indian government to ensure best security for the Pakistan te...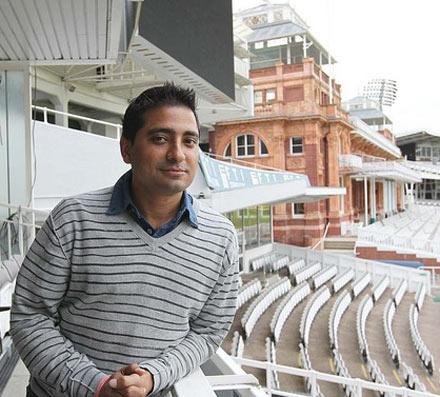 BCCI media manager cleared of Conflict of Interest charge
The Board of Control for Cricket in India's ombudsman, Justice (Retd) A P Shah, has dismissed allegations of 'Conflict of Interest' against the its media manager, Nishant Arora, saying the charges levelled by i...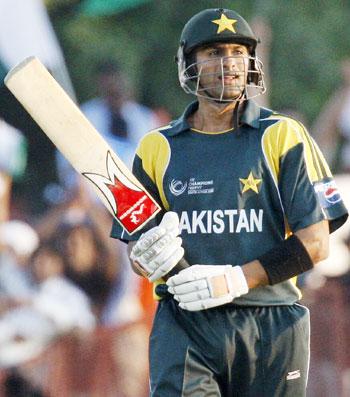 Team keen on rematch with India, says Malik
Pakistan's experienced all-rounder Shoaib Malik has said that he and his teammates are keen to set up a rematch with India in the final of the Asia Cup tournament in Bangladesh.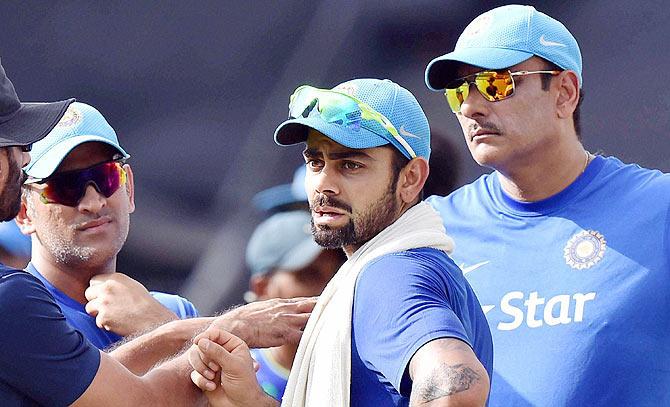 Rohit misses practice, Shikhar rusty at training session
Nursing a toe injury, India opener Rohit Sharma on Monday skipped the team's training session and is likely to miss Tuesday's Asia Cup T20 match against Sri Lanka in Mipur.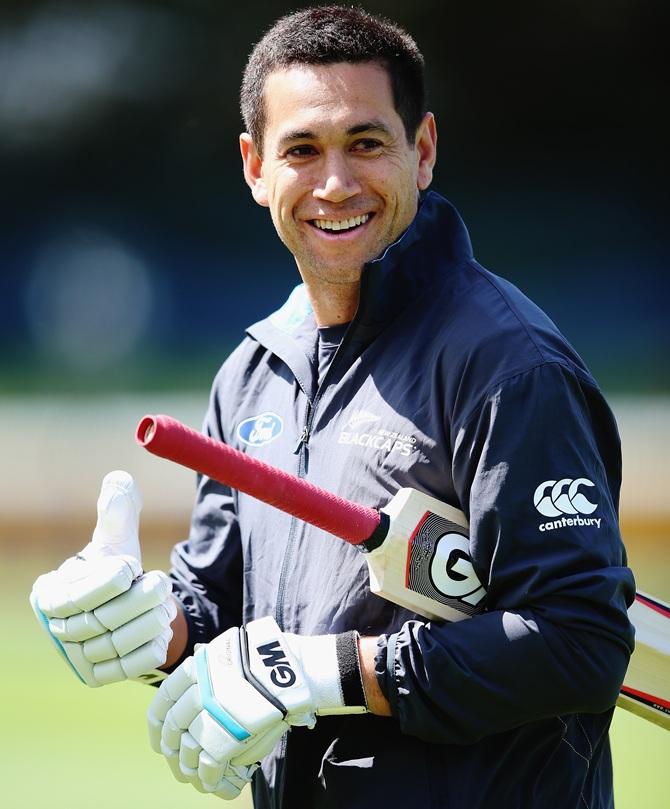 Taylor confident of gaining full fitness for World T20
New Zealand batsman Ross Taylor is confident he will be back to full fitness by the start of the World T20 in India after making his comeback from injury by participating in a domestic competition in Wellington...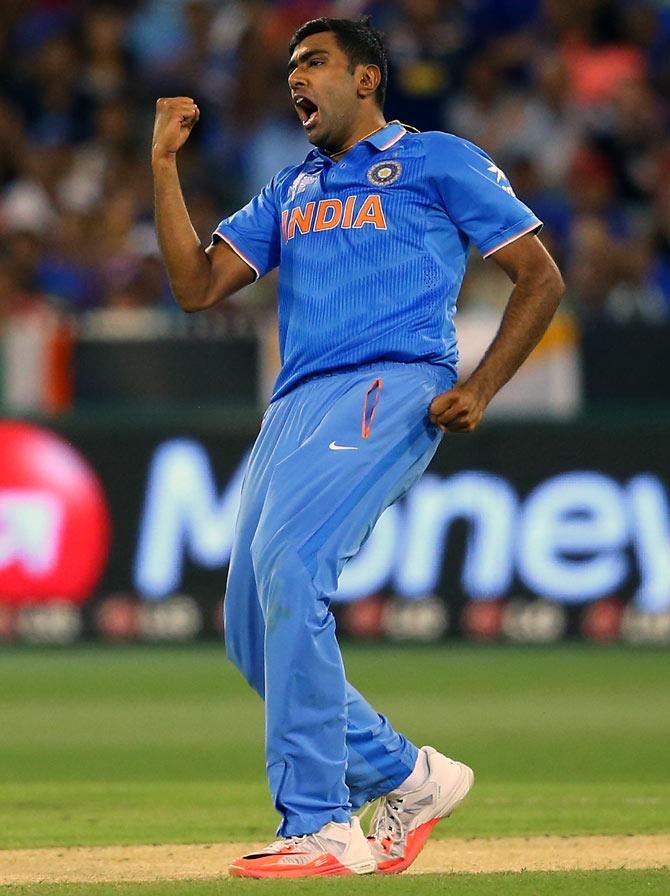 Why Ashwin won't complain about pitches
India's premier spinner Ravichandran Ashwin has no complaints about the seaming track at the Sher-e-Bangla stadium in Mirpur despite it not offering much assistance to the spinners. The off-spinner believes it ...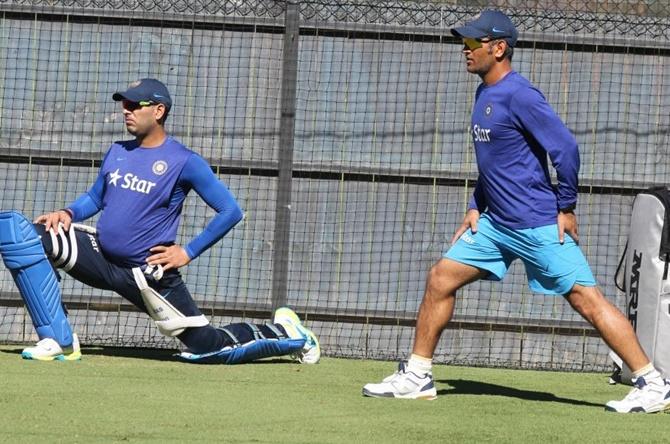 Asia Cup: Fresh injury concerns for India against depleted Sir Lanka
Injuries to key players such as skipper Mahendra Singh Dhoni and Rohit Sharma is giving them the jitters but India would still be firm favourites when they take on a depleted and struggling Sri Lanka in their p...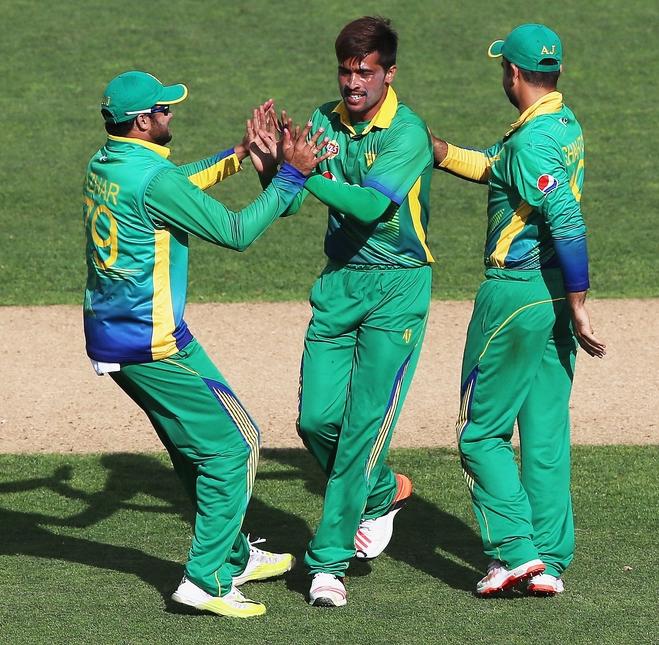 Pakistan in good shape for World T20: Misbah
Despite losing their first Asia Cup encounter against arch-rivals India, Pakistan's former T20 captain Misbah-ul-Haq feels Shahid Afridi's boys look in good shape for the crucial World T20 to be held in India i...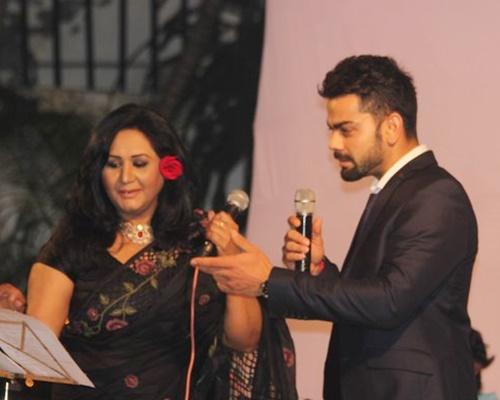 PIX: Kohli and Raina are entertainers off the field too!
India's flamboyant batsman Virat Kohli after steering India to an emphatic win over Pakistan during the Asia Cup, took charge of the microphone and started humming some songs.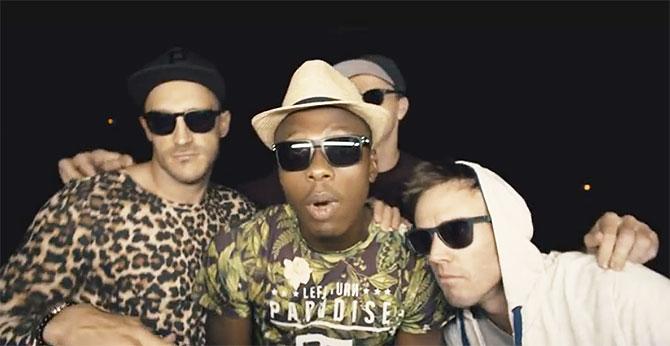 Proteas pick Pitbull's 'Fireball' as theme song in quest for WT20 glory
Cricket South Africa on Monday unveiled the Proteas T20 squad's theme song and campaign ahead of the 2016 ICC World Twenty20 tournament which takes place in India next month.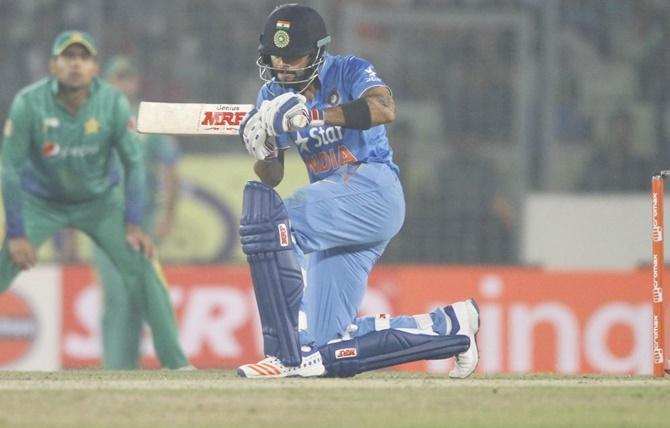 Kohli vs Aamir is as exciting as Shoaib vs Tendulkar? Tell Us!
From Eden Gardens to Centurion, Shoaib Akhtar has had many memorable on-field battles with India's batting maestro Sachin Tendulkar and he feels that Mohammed Aamir and Virat Kohli's face-offs will also go down...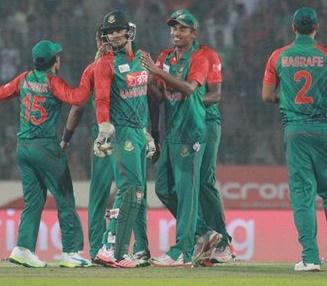 Asia Cup: Bangladesh upset Sri Lanka; keep hopes alive
Bangladesh registered a 23-run upset victory over defending champions Sri Lanka in a round robin league encounter to keep their hopes alive of qualifying for the final of Asia Cup T20 cricket tournament, in Mir...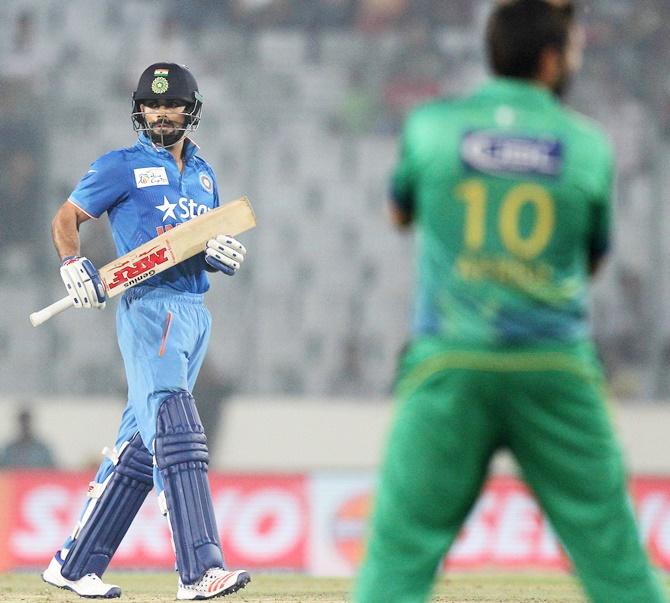 5 Reasons why Kohli went into 'non-T20' zone against Pakistan
India's flamboyant batsman Virat Kohli has conceded that the Pakistani attack he faced in the Asia Cup T20 was one of the most challenging spells of fast bowling but nonetheless expressed delight that his side ...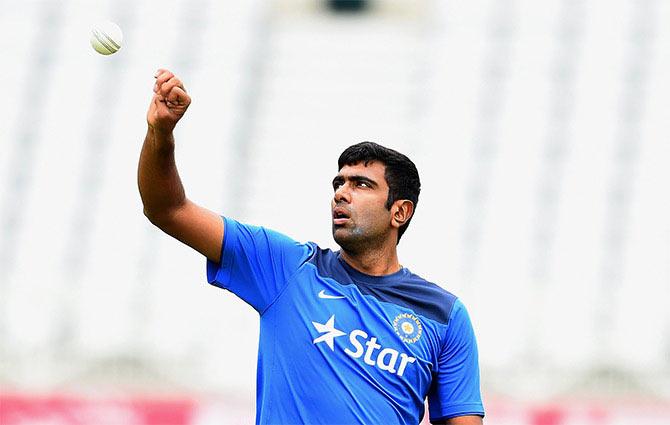 Why Ashwin is rated above Nathan Lyon...
Pakistan spin legend Saqlain Mushtaq has described Ravichandran Ashwin as a 'world-class bowler', insisting that the Indian star spinner is way ahead of his contemporaries.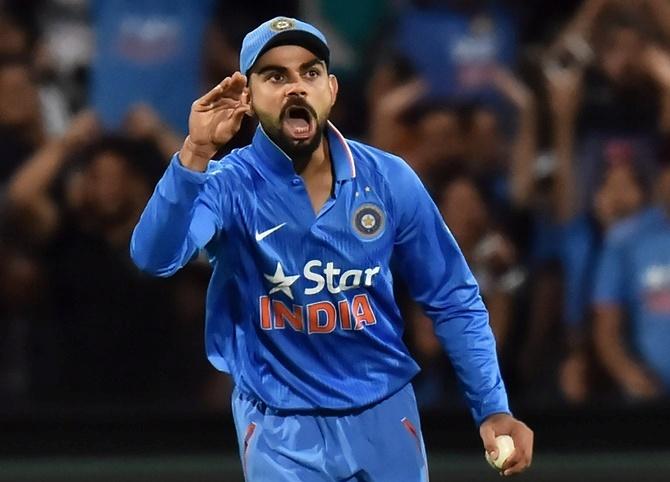 Kohli fined for showing dissent at umpire
Virat Kohli has been fined 30 per cent of his match fee for showing dissent at the umpire after being adjudged lbw during his side's Asia Cup T20 match against Pakistan in Mirpur.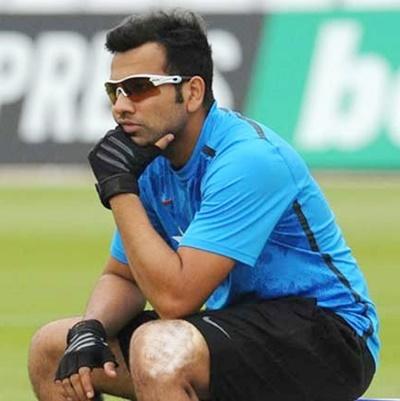 Injury scare for Rohit Sharma?
India opener Rohit Sharma underwent a precautionary x-ray, on Sunday, after being hit on the left toe in the very first ball he faced against Pakistan.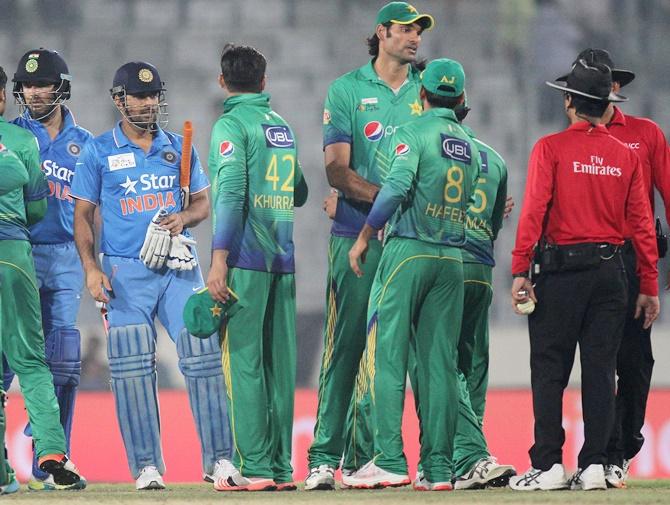 How India has turned the table on Pakistan...
Pakistan teams of the bygone era, were better while India now have a more compact side.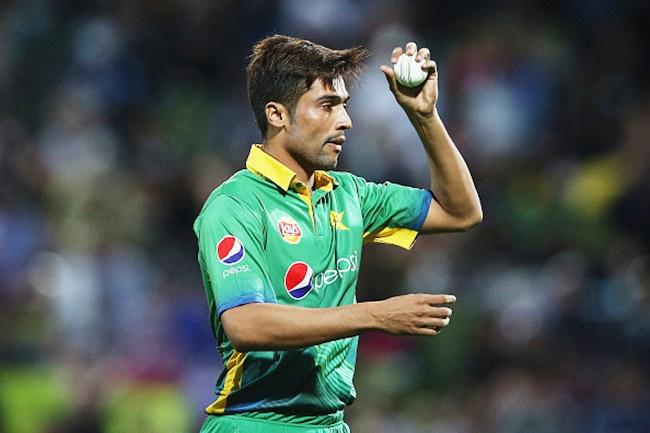 'What Aamir did was his fault, no one should cry'
Pakistan coach Waqar Younis has termed Mohammed Aamir's performance against India as 'outstanding' but at the same time said his sufferings in the last five years after being convicted for spot-fixing has been ...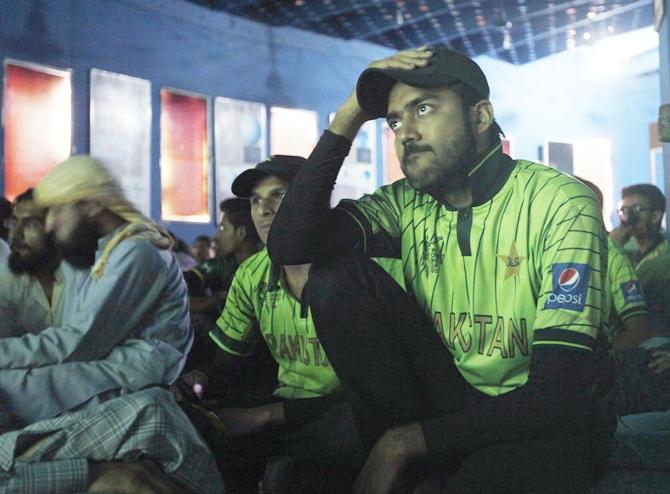 After another loss to India, Pakistani fans burn Afridi's effigies
Pakistani cricket fans and former players have reacted with disappointment and anger to the national team's defeat against arch-rivals India in their Asia Cup Twenty20 match.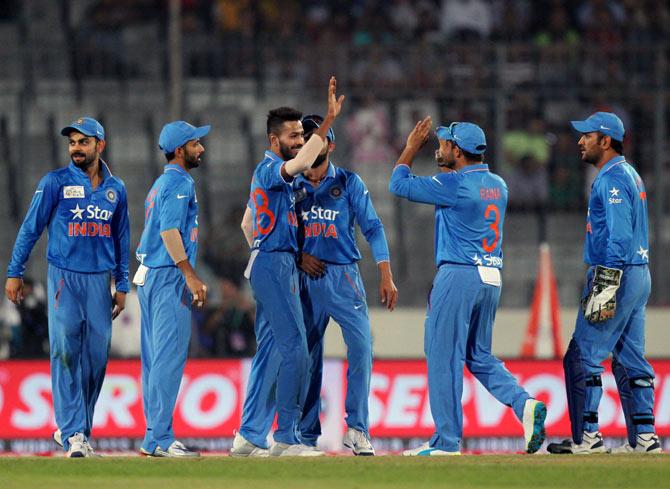 'India is going to be very tough to beat in the World T20'
Australia skipper Steve Smith is determined to secure the one major international trophy his country has never won but thinks India are going to be tough to beat when they host the World Twenty20 next month.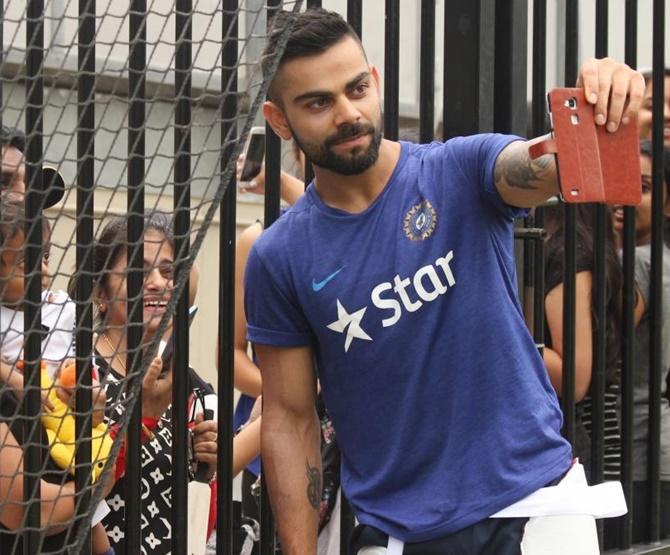 Even if I play a defensive shot, the intent is positive: Kohli
Virat Kohli has said that he likes to counter attack.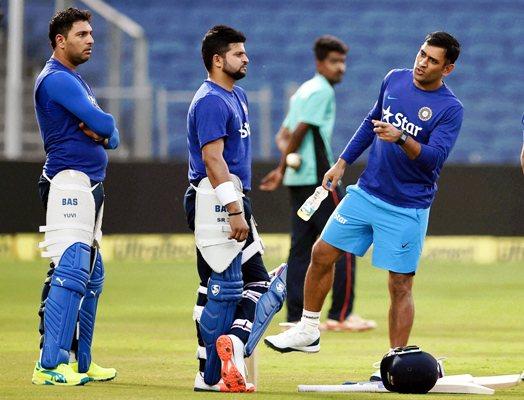 'More than the runs scored, how many balls Yuvi faced was crucial'
Indian limited overs captain Mahendra Singh Dhoni has praised Yuvraj Singh's gritty innings against Pakistan and feels more than amount of runs scored, the number of balls faced was important.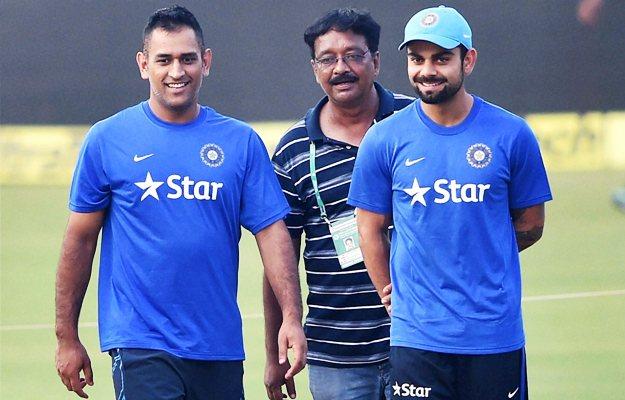 'Kohli has been consistent and ready to take extra responsibility'
Mahendra Singh Dhoni has expressed happiness that Virat Kohli has time and again shouldered extra responsibility in pressure situations but refused to draw comparisons about whether the Delhi batsman was the be...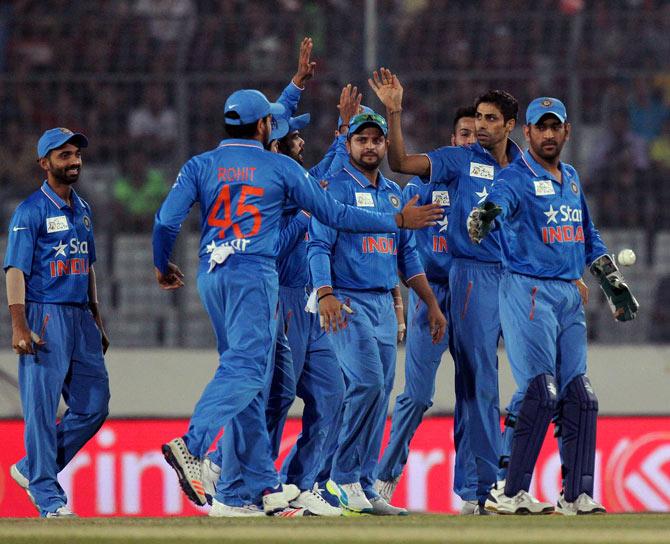 'Not sure if Asia Cup is good advertisement for T20 cricket'
India captain Mahendra Singh Dhoni feels that the 22-yard-strip at the Sher-e-Bangla Stadium is certainly "not ideal" for the batsmen to try and practice attacking shots keeping the ICC World T20 in mind.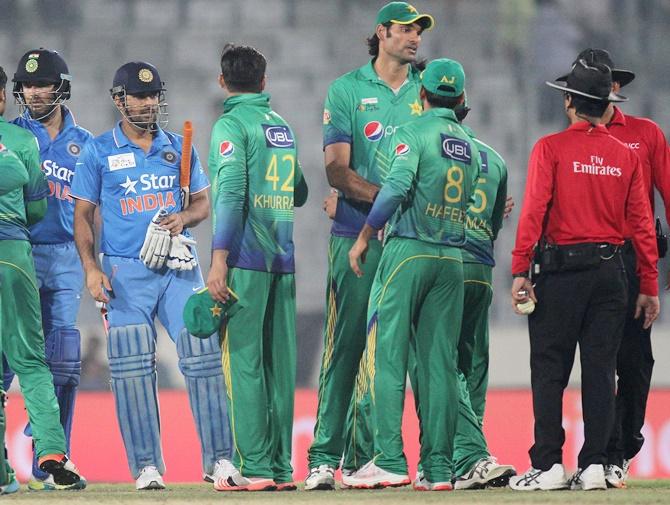 Dhoni takes a dig at match officials...
India captain Mahendra Singh Dhoni is not at all pleased with the use of some of the umpiring devices like ear-piece which he feels prevents the on-field official from hearing snicks and edges in a packed stadi...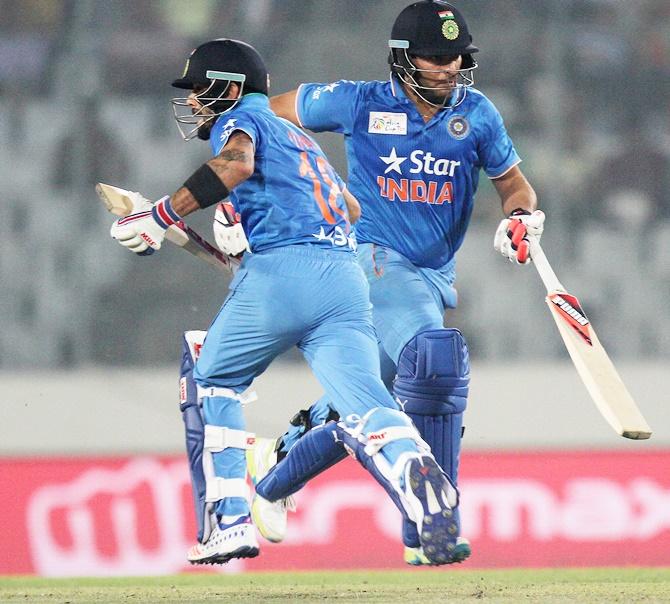 Asia Cup PIX: Kohli steers India to victory after Aamir's fiery spell
Images from the Asia Cup T20 cricket match between India and Pakistan on Saturday.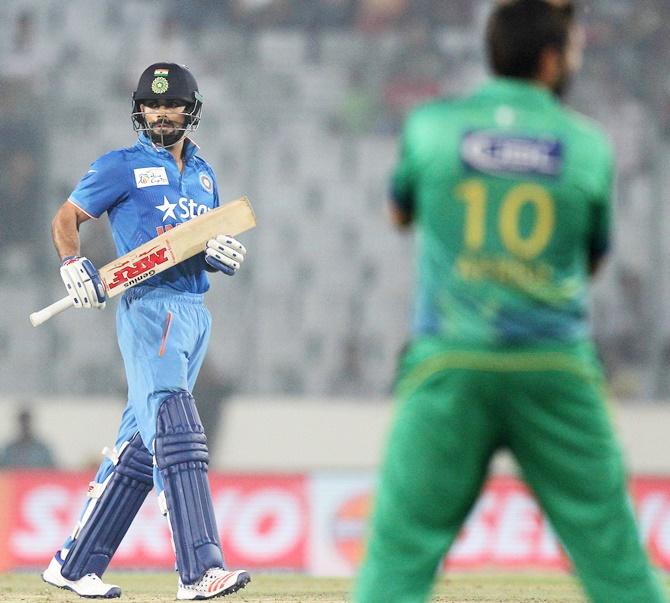 Kohli explains why he bats at No 3
Counter-attacking is the game I play, that's why I bat at No 3, says Virat Kohli.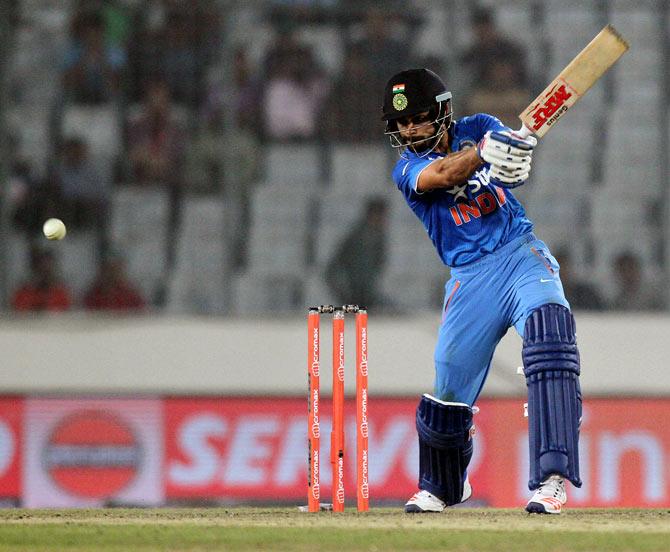 Stats Pack: Kohli is Pakistan's nemesis again
Rajneesh Gupta has some interesting numbers from the match. Check them out.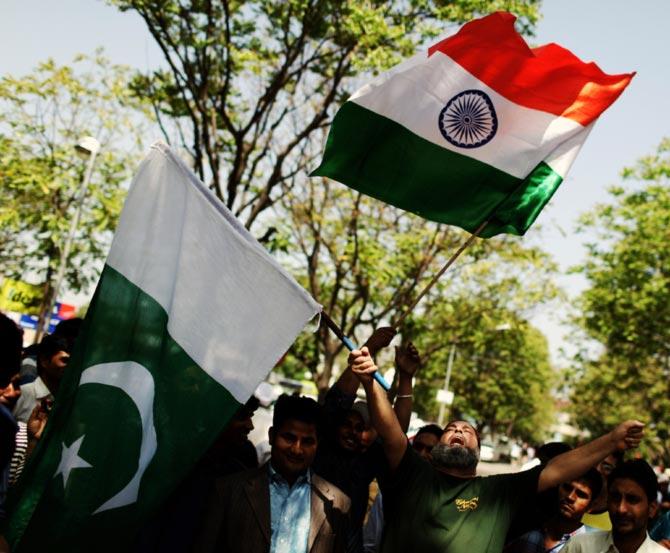 Huge demand for tickets for India-Pakistan World T20 clash at Dharamsala
The online sale of tickets for the much-awaited India-Pakistan clash in the World T20 tournament in Dharamsala on March 19 has received an overwhelming 138101 registrations in just two days, Himachal Pradesh Cr...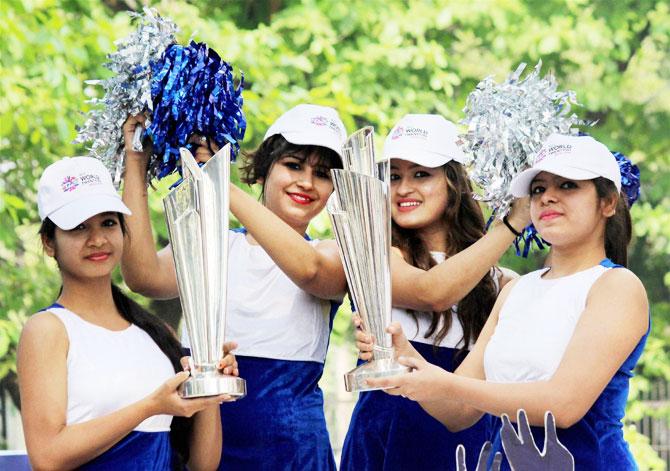 Nagpur gets a glimpse of World T20 trophy
India pacer Umesh Yadav was the cynosure of all eyes at an event in Nagpur on Saturday when the ICC World T20 trophies were introduced to the Orange City as part of the tournament's host city tour.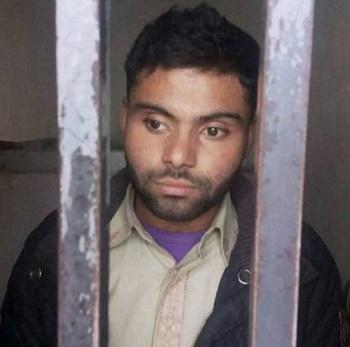 Kohli's Pakistani fan who hoisted tricolour granted bail
Umar Daraz, the die-hard Pakistani fan of Virat Kohli, who was arrested last month for hoisting the Indian flag on the rooftop of his house, has been granted bail by a court.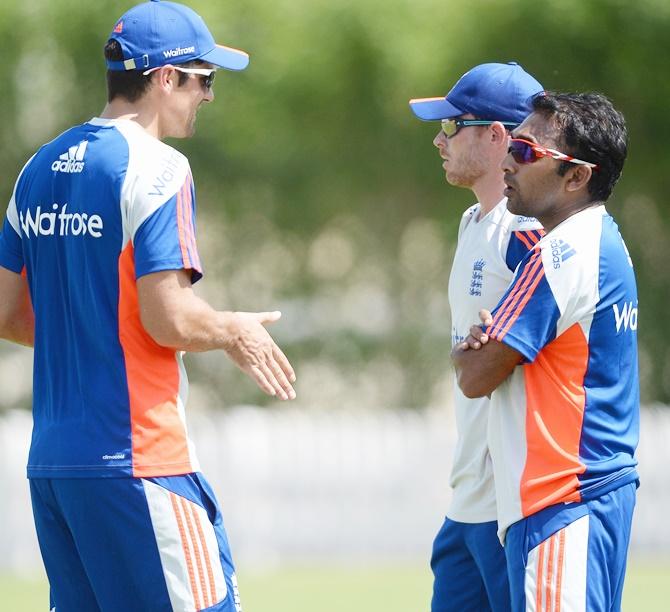 Sri Lanka unhappy with Jayawardena's English job
Sri Lanka Cricket (SLC) has expressed disappointment at former captain Mahela Jayawardene taking up the role of consultant with the England team for the upcoming ICC World T20.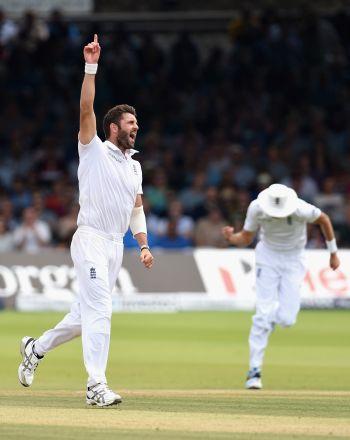 Plunkett replaces injured Finn in England World T20 squad
Fast bowler Liam Plunkett has replaced Steven Finn in England's 15-man squad for next month's World Twenty20 tournament in India.